JCEP ELC Scholarship
January 13 - February 8, 2021
PILD First Timer Scholarships - opening soon!
Impact Statement Reports
December 1 - February 1
2021 Annual Session Call for Proposals Portal
December 1 - January 31
2021 Annual Session Reviewer Sign-up
December 1 - January 31
Endowment Project Proposal Portal
December 1 - January 31
2021 Awards Submission Portal Open
December 1, 2020 - March 15, 2021
JANUARY 2021
2021 Journal of NEAFCS Submission Portal
January 1 - April 15, 2021

FEBRUARY 2021
Webinar: How to Review a Proposal
February 2, 2021 @ 1:00 PM Eastern

Webinar: Leadership Experience: The new mentoring and leadership opportunity for NEAFCS members
February 4, 2021 @ 3:00 PM Eastern
MARCH 2021
Webinar: Coffee Time: Exploring Health Benefits and Cautions
March 16, 2021
3:00 PM Eastern Time
APRIL 2021:
National Extension Conference on Volunteerism (NECV)
April 26-29, 2021
Hard Rock Hotel and Conference Center in Tulsa, OK 
2021 Public Issues Leadership Development Conference (PILD)
April 11-14, 2021
Hyatt Regency Hotel Crystal City, Arlington, VA 
NEAFCS 2021 Annual Session
November 2 - 5, 2021
Amway Grand, Grand Rapids, MI
NEAFCS 2022 Annual Session
September 12 - 15, 2022
Marriott City Center & Sheraton Raleigh, Raleigh, NC
President's Message
Dianne Gertson (TX) President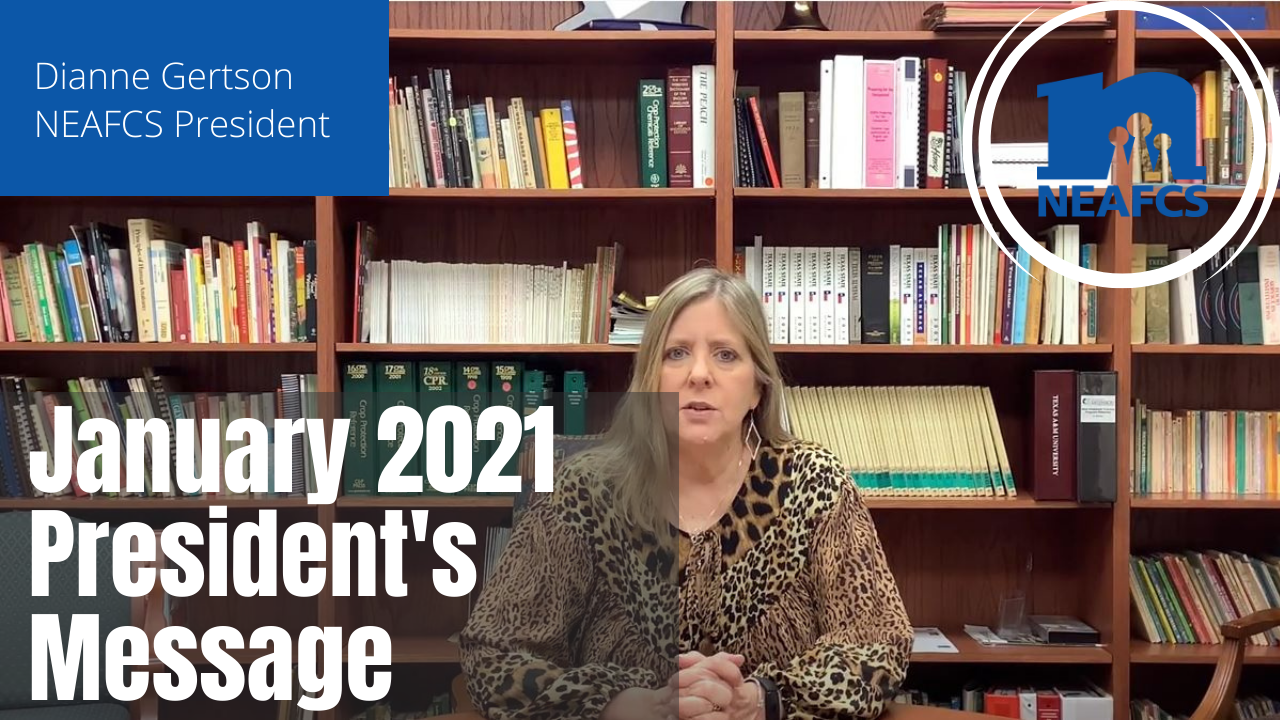 Please click the image above to view this month's President's Message
The first 5 people to email me with the location of the icon will be entered into a drawing for a free registration to the 2021 NEAFCS Annual Session. 
---
President's Charity 2021 – NEAFCS Endowment, Members Supporting Members
Dianne Gertson (TX), President
The NEAFCS President's Charity for 2021 is the NEAFCS Endowment.  The Endowment campaign will start in January of 2021 and continue to Annual Session in Grand Rapids, Michigan, November 2 – 5, 2021. Read More

---
Awards and Recognition Highlights
Julie Garden-Robinson (ND), Vice President of Awards and Recognition

Happy New Year!  Best wishes on your 2021 award applications. We look forward to celebrating the accomplishments of our affiliate members. I have two updates this month. Read More
---
Professional Development Update: Submit, Review, Watch – Who could ask for anything more?!
Patricia Brinkman (OH), Vice President of Professional Development
Submit your proposal for our 2021 Annual Session now. The application is available on the 2021 Annual Session page under Professional Development on the website. Read through the FAQ Document for information.  Read More
---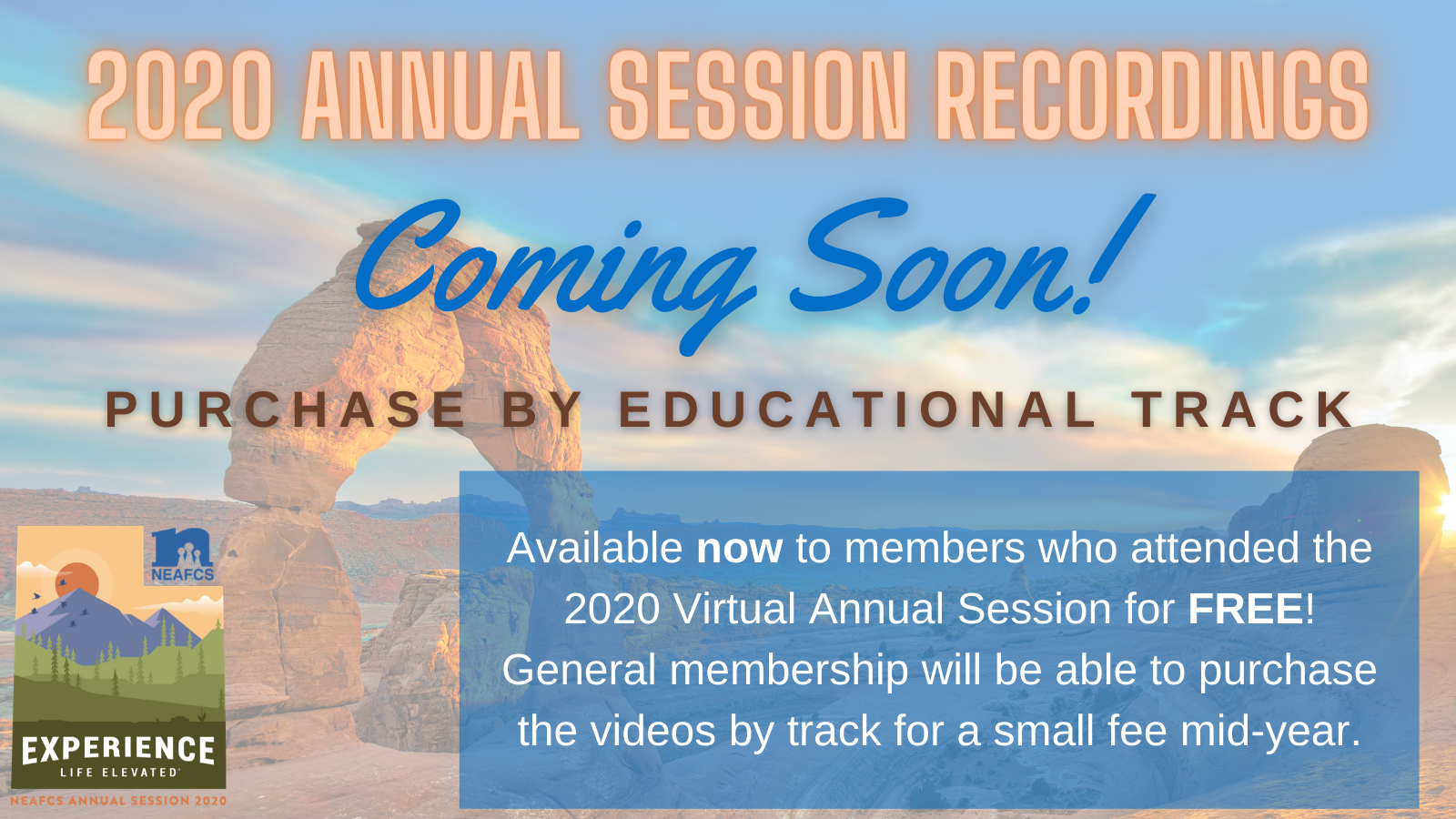 ---
2021 PreConference Introduction!
Erin Powell (MI), 2021 Annual Session Planning Committee Member 
Hello from Michigan! My name is Erin Powell and I am a member of the NEAFCS Annual Session planning committee. I'd like to take the opportunity to introduce you to one of our preconference speakers, Ritchie H. Harrison.  Read More
---
Diversity, Equity, and Inclusion: Moving from Reflection to Action
Karim Martinez (NM), NEAFCS Diversity Subcommittee Member
The new year is a time for reflection on the past and planning action for the future. 2020 brought us a global pandemic that exposed horrendous health inequities. The killing of George Floyd by police sparked a global movement to address racial inequities.  Read More
---
Meet the Board
Michelle Wright (TX), Vice President of Member Resources
I am Michelle Wright and I bring each of you greetings from the lone star state.  I am excited to take this moment to share a little about myself with YOU… my NEAFCS family.  I grew up in a small Texas town called Kingsville.  Kingsville is home to one of the largest ranches in Texas… the King Ranch.  Read More
---
Member Spotlight Video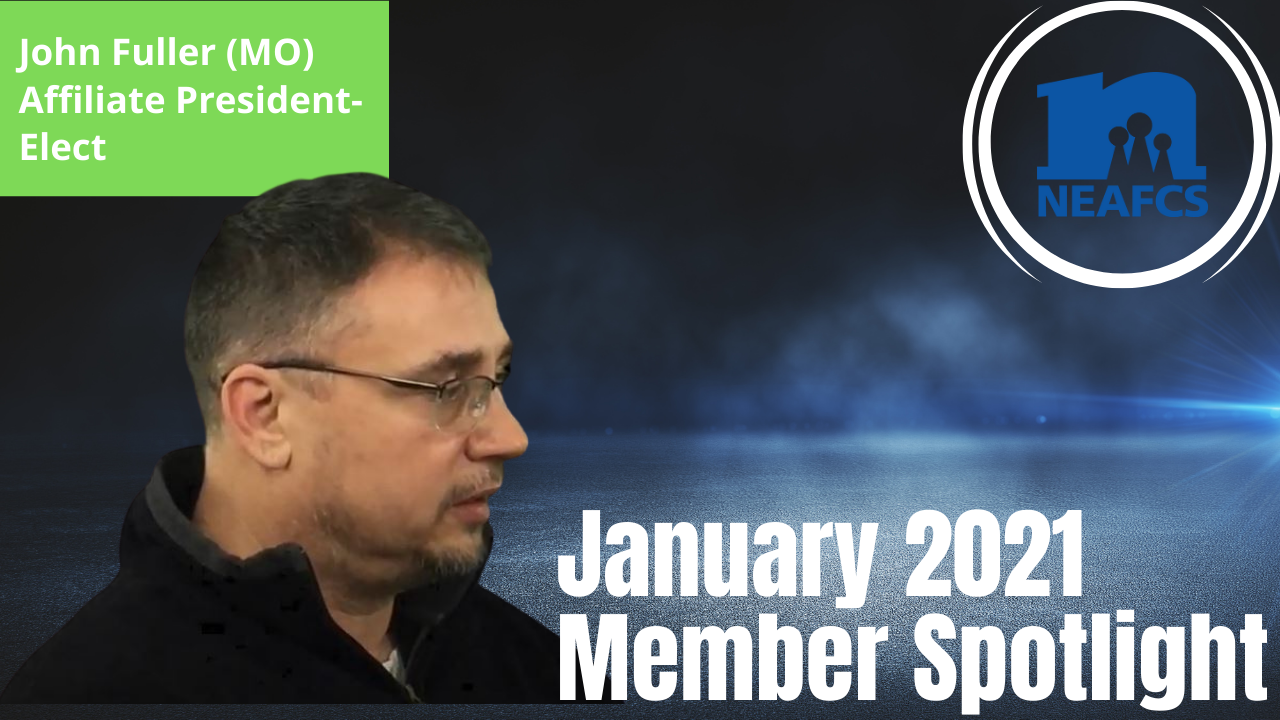 Please click the image above to watch this month's member spotlight video featuring John Fuller (MO), Affiliate President-Elect. 
---
Kicking Off Awards Season:  What should I be doing?
Hope Wilson (AZ), Awards Training Subcommittee, Member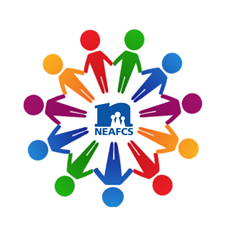 We've made it through 2020 and here's hoping 2021 is a better year.  It's time to do all those things that we have put off until the first of the year.  Add applying for an NEAFCS Award on that list of things.  The national award submission deadline is March 15.  That may seem like you have plenty of time, but there is a lot to do before that deadline.    Read More

---
21 tips for 2021
Dianne Gertson (TX), President
The NEAFCS Board will be sharing "21 Tips for 2021" with our members in the NEAFCS Network from January through October.  The tips will cover a variety of topics – life, work, whatever.  Read More
---
NEAFCS Leadership Experience Taking Off
Gina Lucas (MO), NEAFCS Mentoring and Leadership Subcommittee Chair 
Leading. Learning. Mentoring. Growing.  If you began this New Year with a desire to grow or to make an impact, we have the opportunity for you! The Mentoring & Leadership Subcommittee has been working feverishly developing the 2021 NEAFCS Leadership Experience and the wait is almost over!  Read More
---
Award Winning Programming from NEAFCS Members
Communications Awards - Radio or Podcast
1st Place National Winner - Melinda McCulley & Team, Kentucky

"Talking FACS to All Who Listen"

Reaching clientele with timely, relevant, research-based information is the Extension goal.  The Talking FACS podcast meets listeners with topics that are affecting their lives TODAY on their own schedules!. 

Team Members: Jennifer Hunter
File 1, File 2, File 3
---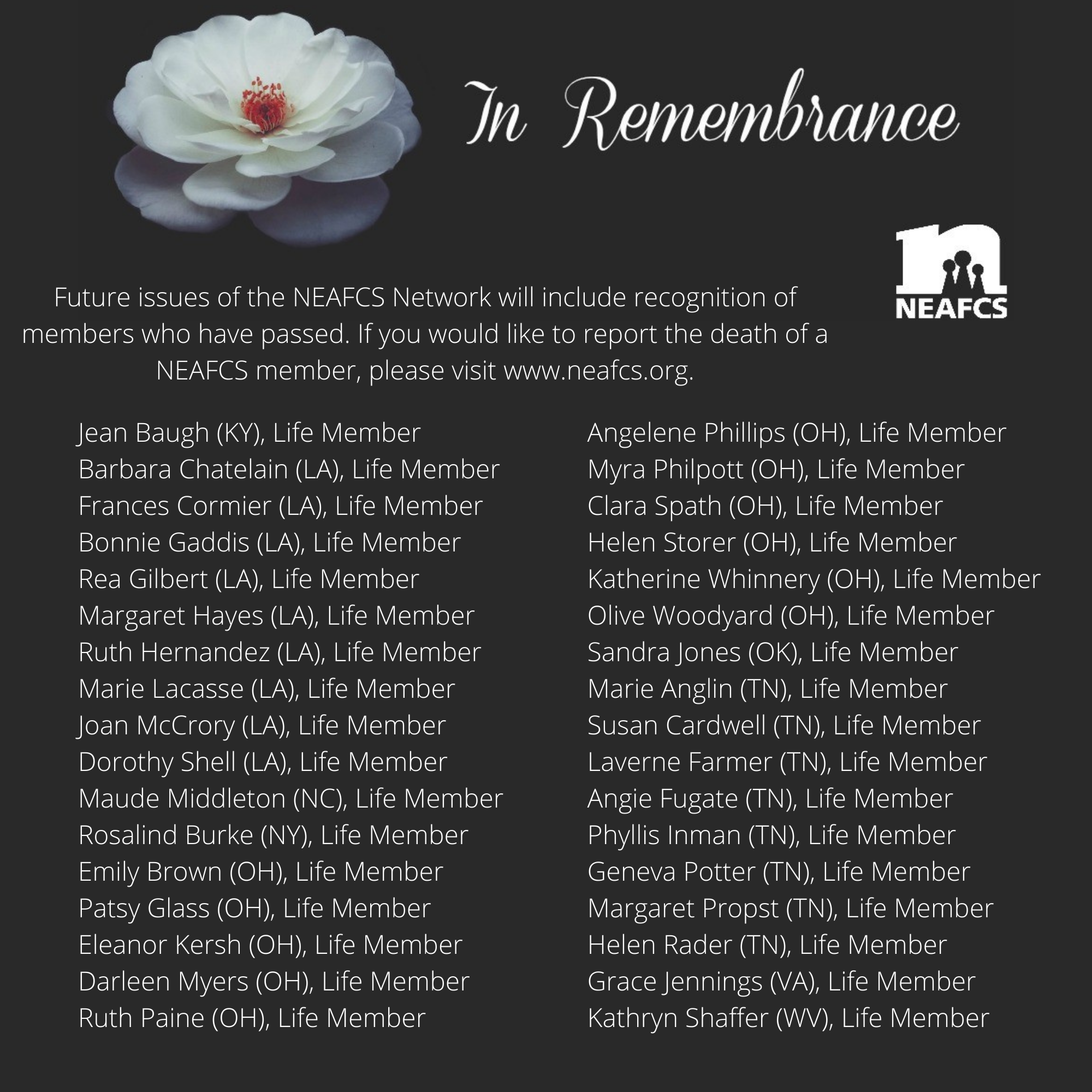 Future issues of the NEAFCS Network will include recognition of members who have passed. If you would like to report the death of a NEAFCS member, please click here.