Important Dates
2021 Journal of NEAFCS Submission Portal
January 1 - April 23, 2021

2021 VIRTUAL National Child Nutrition Conference (CACFP)
April 20-24, 2021
NEAFCS Connecting with Colleagues - Food Preservation
4/23/2021 at Noon (Eastern)

National Extension Conference on Volunteerism (NECV)
April 26-29, 2021
Hard Rock Hotel and Conference Center in Tulsa, OK 
NEAFCS Leadership Experience Call for Proposals
Deadline: May 1, 2021
National Office Candidate Applications
Deadline: May 1, 2021
ANREP 2021 Conference
May 3-6, 2021
NEAFCS 2021 Annual Session
November 2 - 5, 2021
Amway Grand, Grand Rapids, MI
2022 Grants for Innovative Projects 
Deadline: January 31, 2022
NEAFCS 2022 Annual Session
September 12 - 15, 2022
Marriott City Center & Sheraton Raleigh, Raleigh, NC
---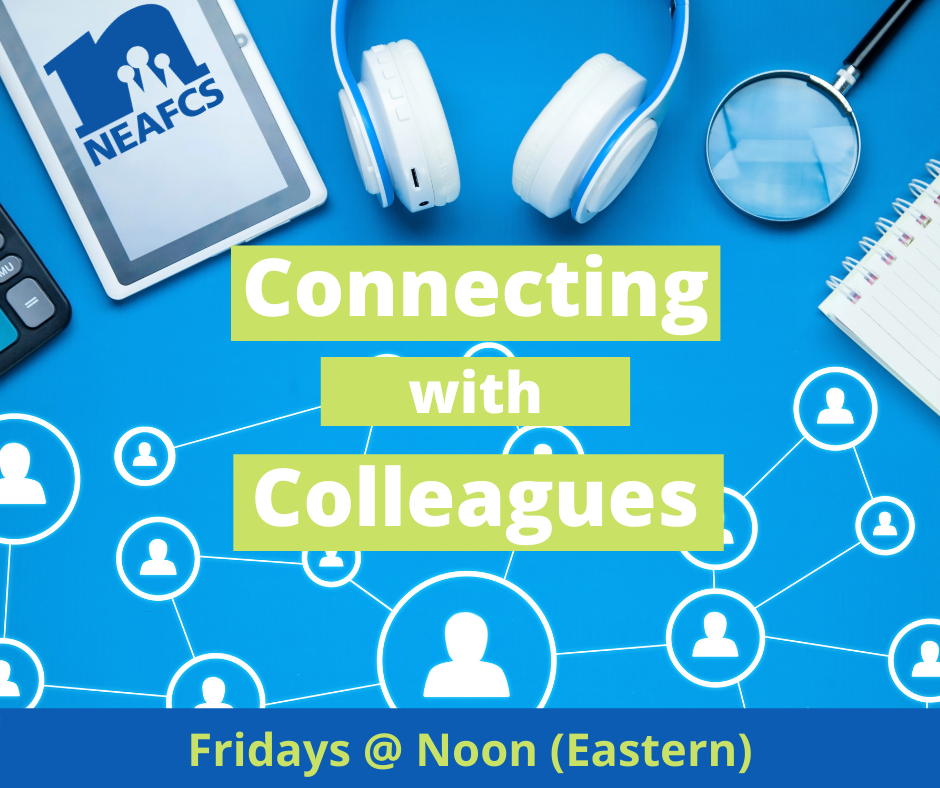 ---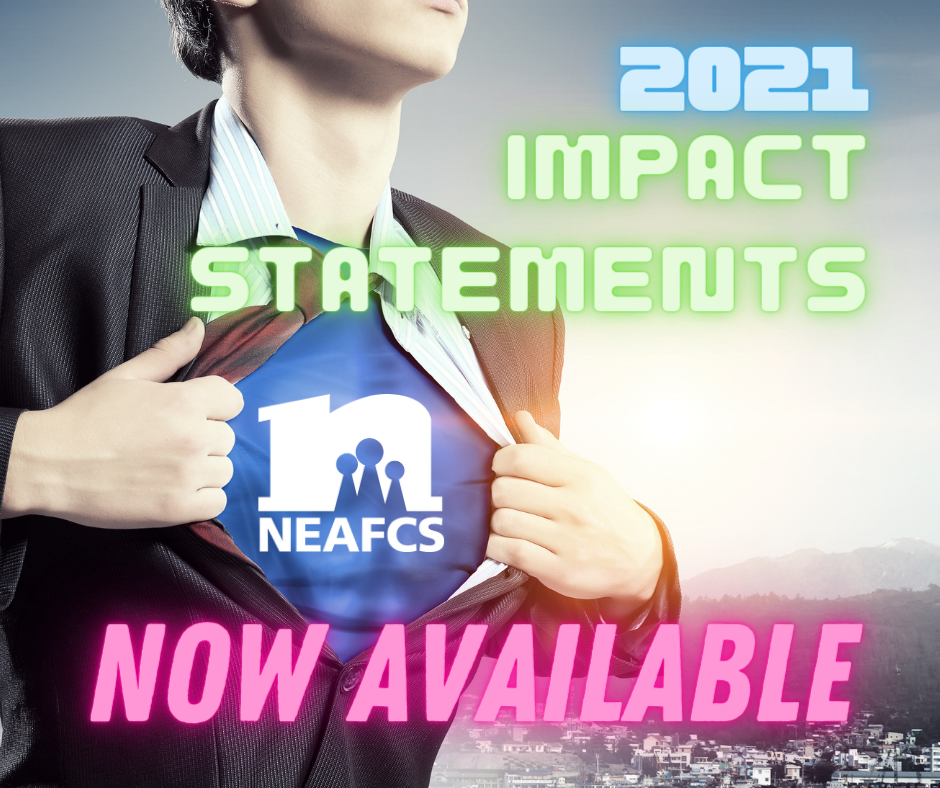 Sharing NEAFCS Impact Statements
Now is the time to share those Impact Statements! Why? Because we have never been more relevant than now. Many legislators are in their home offices and are beginning to think about next year's budgets. Now is the time to show them our worth. To help you easily identify and reach out to your lawmakers, here are two helpful sites: 
United States House of Representatives: 
https://www.house.gov/htbin/findrep
United States Senate: 
https://www.senate.gov/general/contact_
information/senators_cfm.cfm?OrderBy=state&Sort=ASC  
---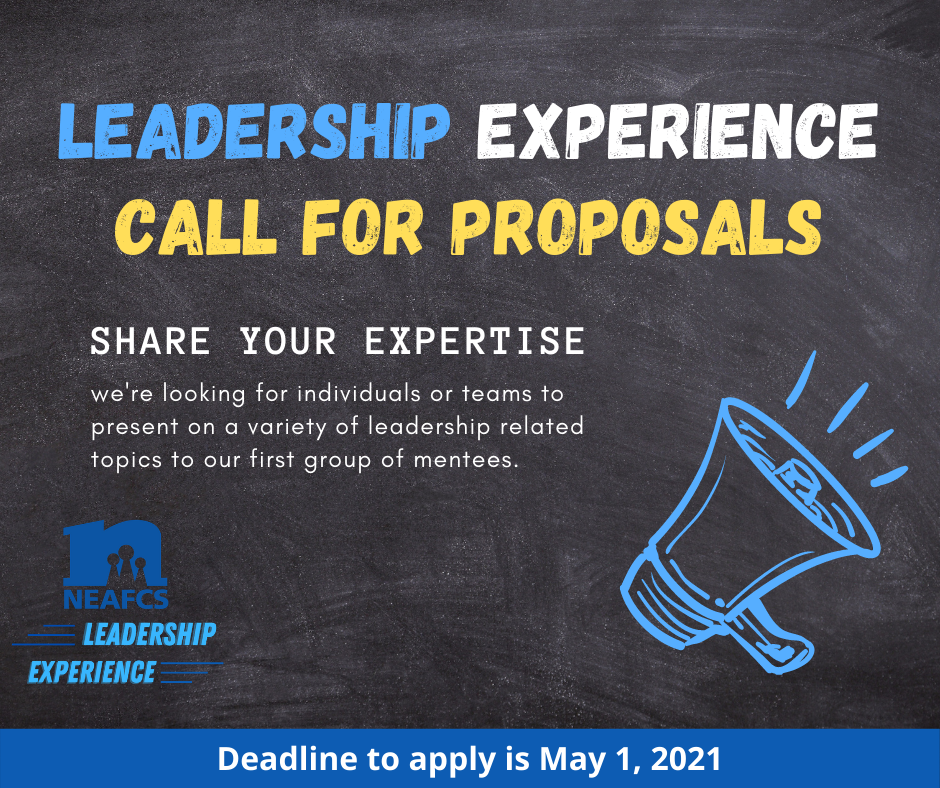 ---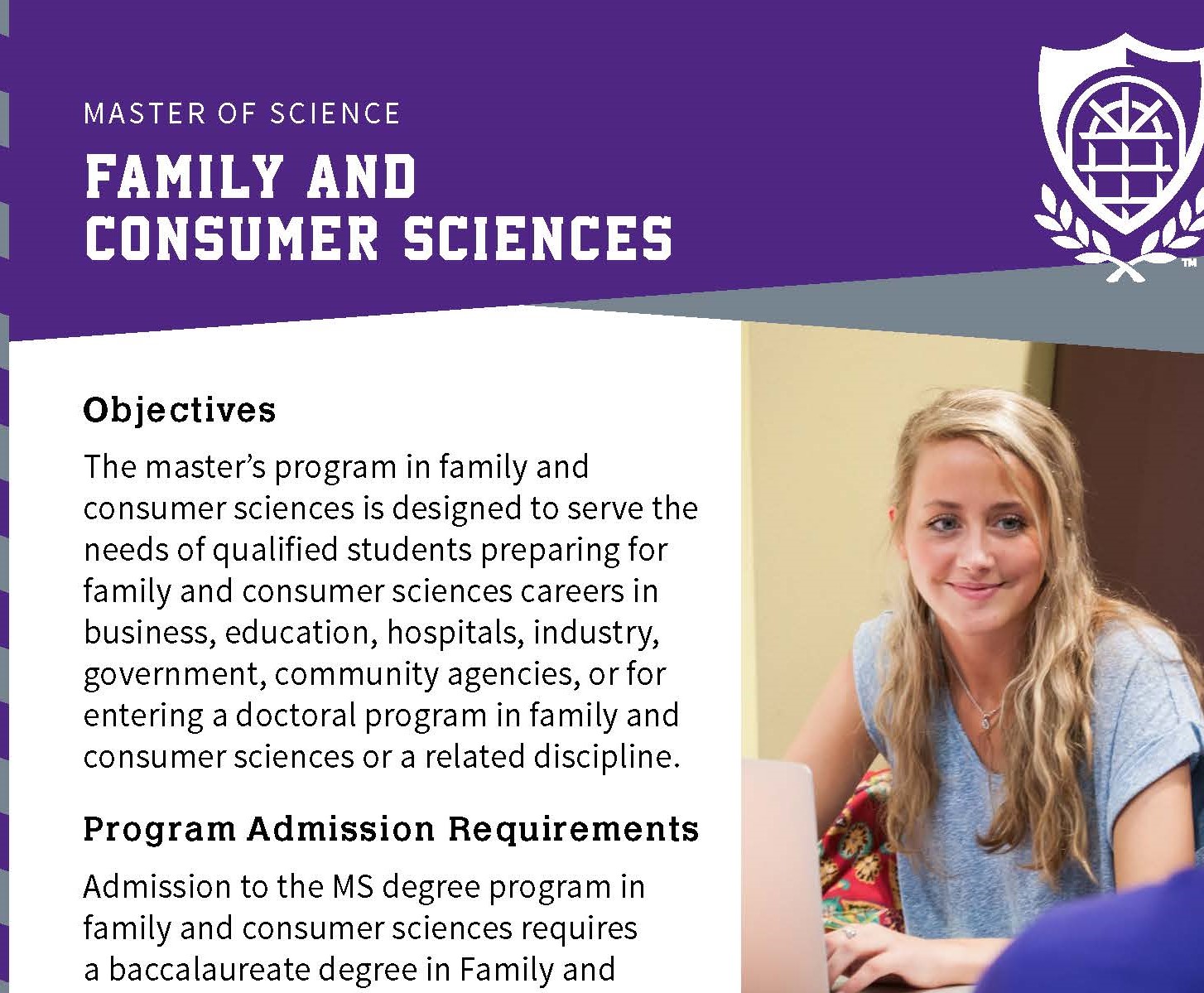 University of Central Arkansas is offering a MS in FCS. The master's program in family and consumer sciences is designed to serve the needs of qualified students preparing for family and consumer sciences careers in business, education, hospitals, industry, government, community agencies, or for entering a doctoral program in family and consumer sciences or a related discipline. For full details on this program, please click the image above.
President's Message
Dianne Gertson (TX), President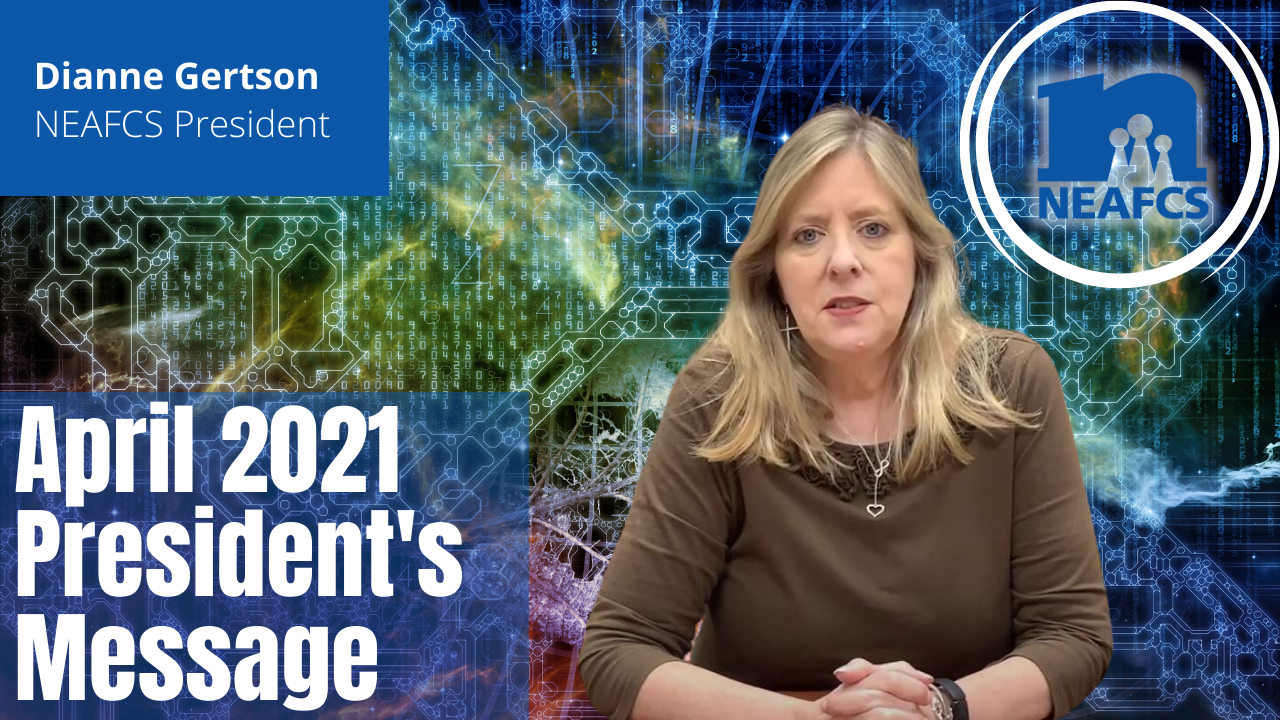 Please click the image above to view this month's President's Message
Mentioned in the President's Message:
Donate $21 in 2021 to the President's Charity - the NEAFCS Endowment (choose the option "$21 for 2021" when donating to indicate this fundraiser - contributions donated through this option will go to the General Endowment Fund)
The first 5 people to email me with the location of the icon will be entered into a drawing for a free registration to the 2021 NEAFCS Annual Session.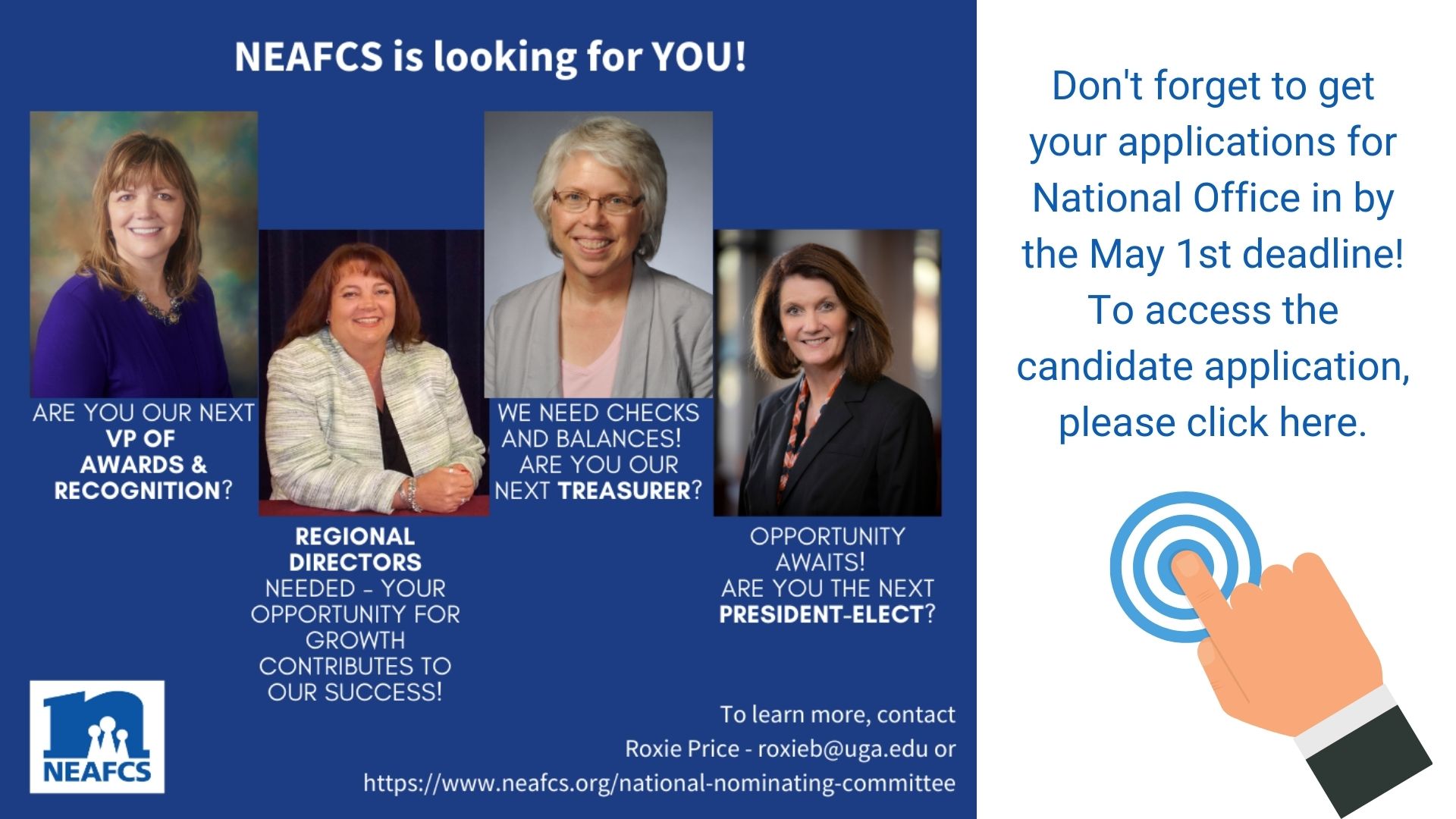 ---
NEAFCS Connecting with Colleagues
Vanessa Hoines (ND), Central Region Director
Save the date - April 23rd. Click below for more details.
NEAFCS is launching new networking opportunities to connect on various topics.  Come prepared to be both the expert and the learner.  We'll be meeting through Zoom on Fridays @ Noon (Eastern) for 1 hour.  Read More
---
Spread the Word!  Impacts, PILD, Living Well
Mary Liz Wright (IL), Vice President of Public Affairs
2021 Impact Statements now available. Start sharing! See the sidebar for more details!
We just wrapped up Living Well Month promotions.  I hope you have had a chance to view the videos the Advocacy Committee created under the direction of chair, Vincent Webb.  They are wonderful—Living Well in living color!  Read More
---
New Committee, New Opportunity!
Jessica Trussell (MO), Ambassador Subcommittee Chair
We are excited to announce the development of the new Ambassador Subcommittee!  The purpose of this committee is to provide organization, structure and services allowing Annual Session to run smoothly and professionally.  Additionally, we want to provide quality brand representation to all speakers, exhibitors, and attendees during annual session. Read More 
---
Professional Development Update
Patricia Brinkman (OH), Vice President of Professional Development
Hats Off! to program subcommittee co-chairs Christine Kendle and Karla Belzer for doing an outstanding job on completing the task of having around 100 concurrent sessions and 16 Showcase of Excellence proposals judged.  They also have completed assignment of day, time and room for presentation and Ignite sessions.  Read More
---
Awards by the Numbers
Julie Garden-Robinson (ND), Vice President of Awards and Recognition  
I have many thanks and congratulations this month as we move into phase 2, regional/national judging. Congratulations to all individuals and teams for submitting award applications.  Submitting an award application is a significant undertaking, and we applaud your efforts.  Read More
---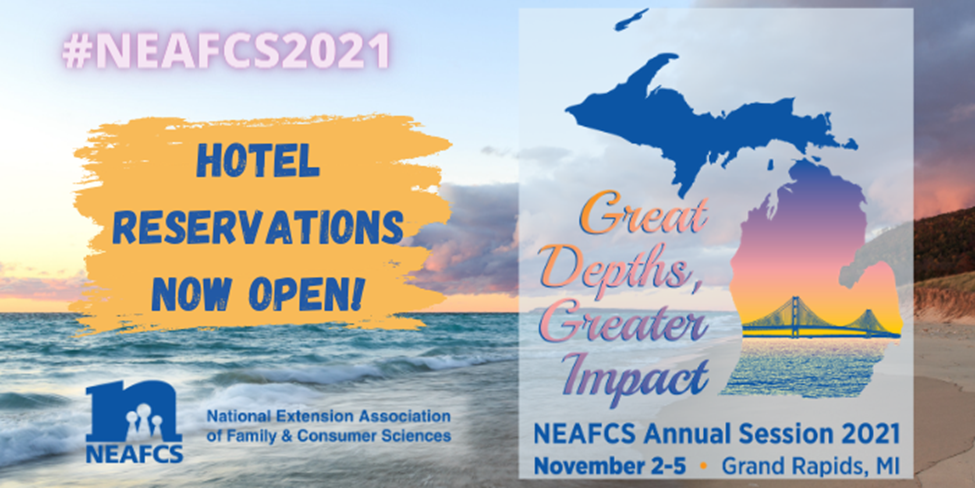 We are pleased to announce that the hotel reservation system for the 2021 NEAFCS Annual Session in Grand Rapids, MI is now open!  Click here for more information!
2021 NEAFCS ANNUAL SESSION
SAVE THE DATE – November 2-5, 2021 
---
Celebrating Diversity: Cultures of the World Potluck
Traci L. Armstrong Florian, MS, RD (AZ), Diversity Subcommittee
Celebrating diversity in the workplace can sometimes be complicated.  If one group is celebrated and one is not, that can cause feelings of being excluded and devalued.  However, the University of Arizona Maricopa County Cooperative Extension (Phoenix, Arizona) has found a way to include everyone in an office of 60+ employees that offers a level of involvement that can suit everyone's comfort level.  Read More
---
Meet the Board
Lisa McCoy (MD), Eastern Region Director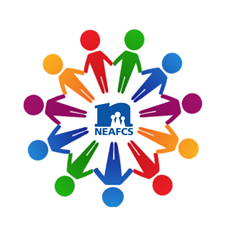 I am happy to be serving as Eastern Region Director for this year and the next.  When I was approached about running for this position, I was hesitant to commit but I have learned so much about our  organization in my first 6 months that I am glad that I said YES!     Read More
---
21 Tips for 2021
Susan Routh (OK), President-Elect
Commit time daily for "me-time."  In the Rest Test, a 2016 survey of 18,000 people from 134 countries, found that participants said "spending time alone" was the fifth-most relaxing activity they could think of.  Eleanor Brown, an American novelist, teacher and speaker said, "Self-care is not selfish.   Read More

---
Eastern Region Update
Lisa McCoy (MD), Eastern Region Director
Congratulations to all members who submitted proposals for presentations and awards for our annual session in Michigan.  A big thank you to members who offered to judge the many proposals and awards.  When many people volunteer, everyone's workload is lightened.   Read More
---
Southern Region Update
Lorrie Coop (TX), Southern Region Director 
Greetings from the Southern Region!  Spring is in the air and the warmer weather is sure welcome after the recent winter storms that affected so many in February.  Several members have taken advantage of some great opportunities for professional development, such as the JCEP ELC.    Read More
---
NEAFCS Silent Auction
Melissa Rupp (OH), Award Sponsorship/Support Sub-Committee
The Awards & Recognition: Sponsorship & Support Subcommittee has been planning for a fun and successful 2021.  Many know this committee as the "Silent Auction Committee" but our mission is a bit broader.  The subcommittee supports the Awards Fund through sponsorships and auction proceeds. Read More
---
A Scoring Rubric?  What's That?
Judy Corbus (FL), Awards Training Subcommittee
You've submitted your application and now you're waiting for the results.  How do the judges select the winning entries?  The answer lies in those tables beginning on page 72 in the NEAFCS Awards Manual.  Each award has its own Judging Sheet, which outlines the specific criteria against which the application will be evaluated and the total possible points to be awarded for each criterion. Read More
---
Downtown Market
Debra Studebaker (MI), Community Nutrition Instructor
We are so excited to welcome you all to Grand Rapids!  I highly encouraged you to visit the downtown market.  The original market was established in the early 1900s and was the 2nd largest in the country during that time.  In the early 1900s the market provided the perfect place for the surrounding farmers to sell their fresh produce.  Read More
---
Member Spotlight Video
Jessica Riggin (OK)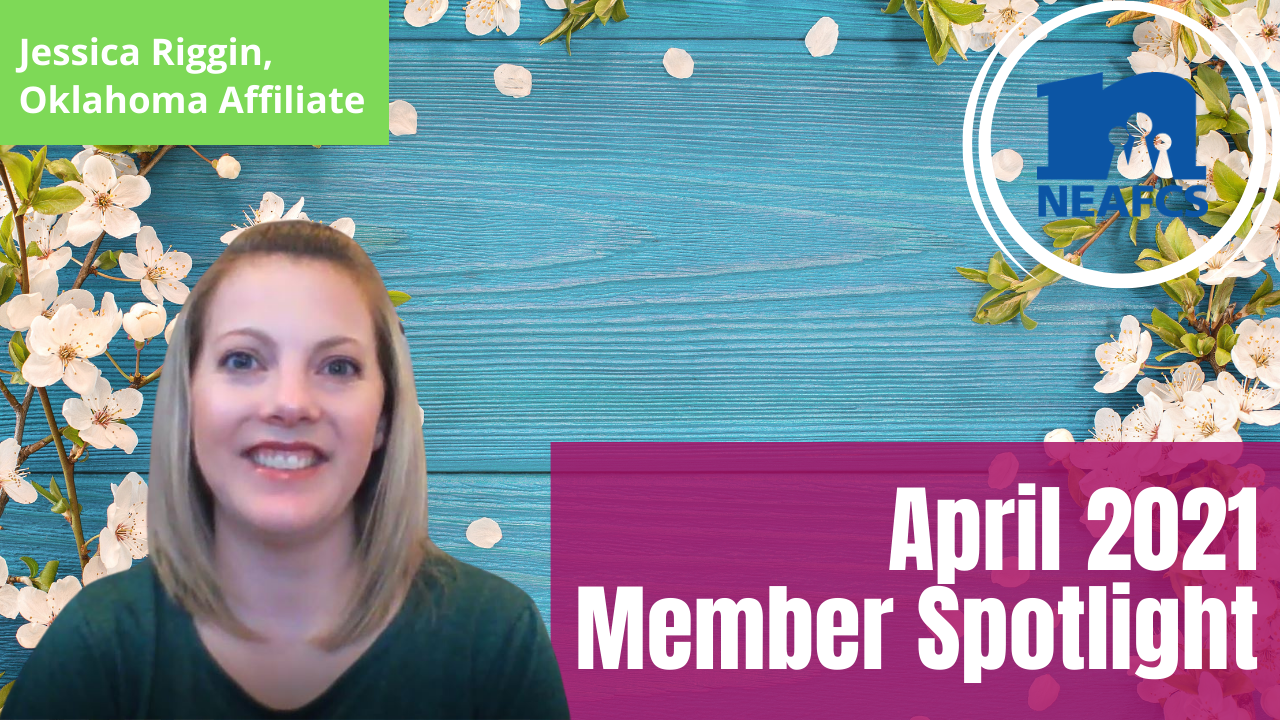 Please click the image above to view this month's member spotlight, Jessica Riggin from Oklahoma.
---
Award Winning Programming from NEAFCS Members
1st Place National Winner - Kelly Knight & Team, New Mexico

"Eat Well Otero: Mobilizing Community Partnerships for Healthy Eating"

Eat Well Otero works with restaurants in Otero County, New Mexico, to revise menus so patrons can order meals with appropriate portion sizes and with increased vegetable and fruit content.

Team Members: Maureen Schmittle, Holly Mata, Christina Vaquera, Tammie Reynolds, Brien Murphy, Kim Darnold, Maria Conn, Clifford Kinnear, and Lee Ann Loney

File 1, File 2, File 3 
---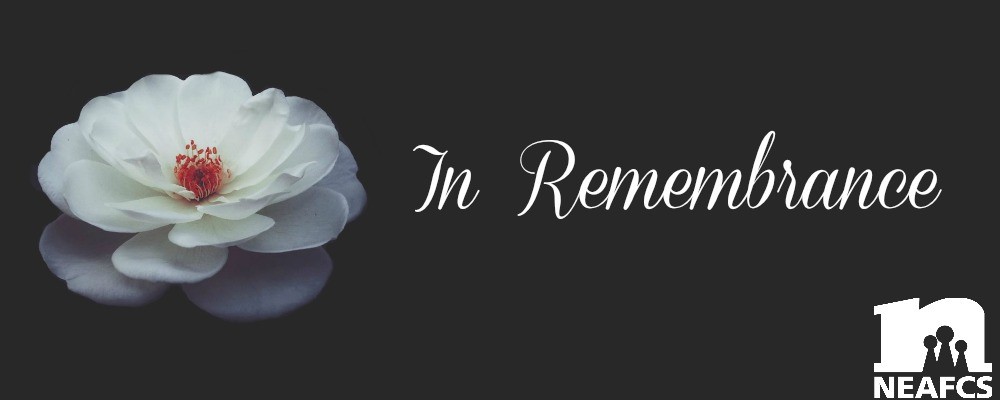 Future issues of the NEAFCS Network will include recognition of members who have passed. If you would like to report the death of a NEAFCS member, please click here.
Katie Jackson (AL), Lifetime