Important Dates
ANREP 2021 Conference
May 3-6, 2021
NEAFCS Connecting with Colleagues - Working with Underserved Audiences
July 16, 2021 at Noon (Eastern)
NEAFCS 2021 Annual Session
November 2 - 5, 2021
Amway Grand, Grand Rapids, MI
2022 Grants for Innovative Projects 
Deadline: January 31, 2022
NEAFCS 2022 Annual Session
September 12 - 15, 2022
Marriott City Center & Sheraton Raleigh, Raleigh, NC
---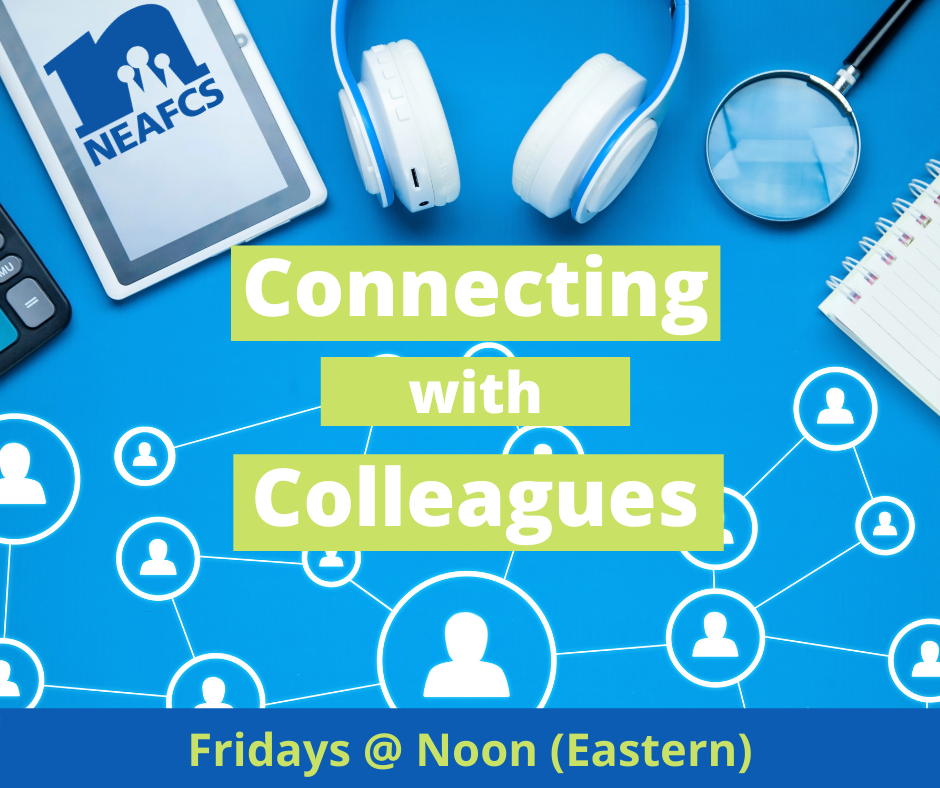 ---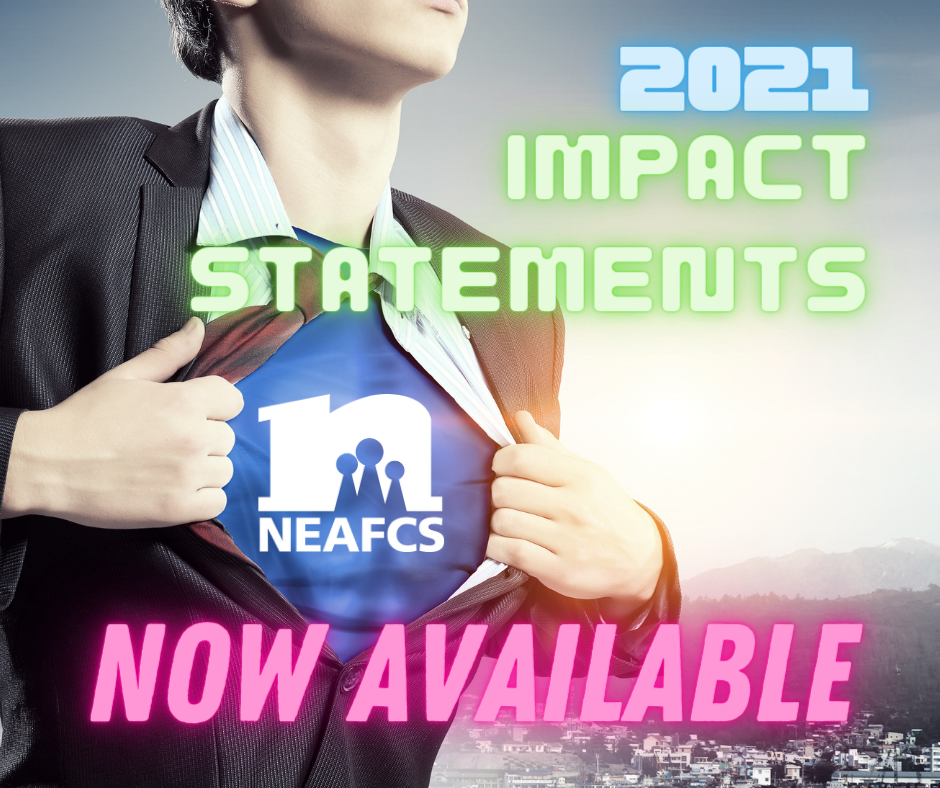 Sharing NEAFCS Impact Statements
Now is the time to share those Impact Statements! Why? Because we have never been more relevant than now. Many legislators are in their home offices and are beginning to think about next year's budgets. Now is the time to show them our worth. To help you easily identify and reach out to your lawmakers, here are two helpful sites: 
United States House of Representatives: 
https://www.house.gov/htbin/findrep
United States Senate: 
https://www.senate.gov/general/contact_
information/senators_cfm.cfm?OrderBy=state&Sort=ASC  
---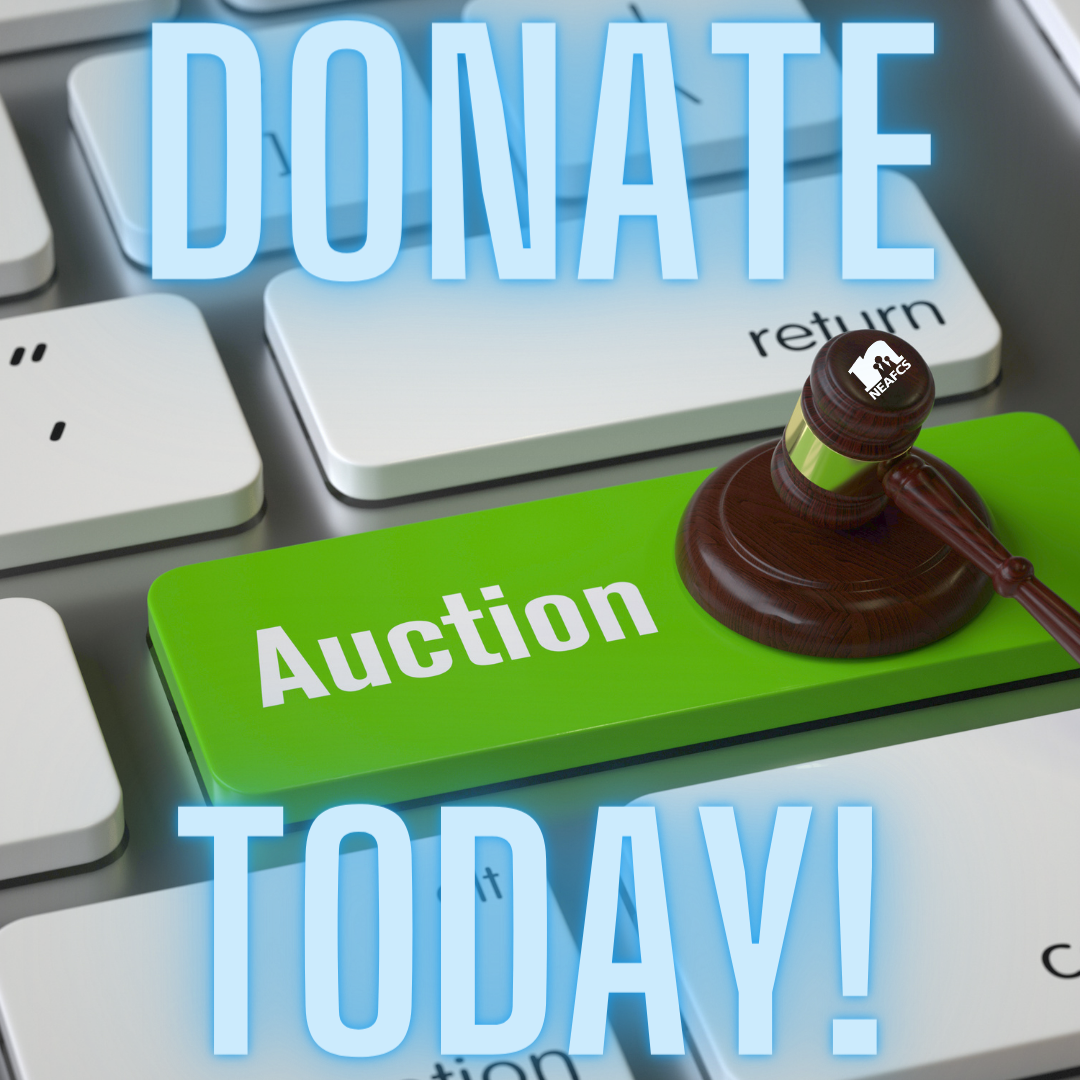 ---
$65K IN GRANTS AVAILABLE 
Do you want to create lasting impact on community health?
Are you already disrupting the status quo with your community-led solution?
Are you seeking funding, resources and collaboration?
Now in its fifth cycle, the EmPOWERED to Serve Business Accelerator has already trained 45 entrepreneurs and funded $560,000 in grants bringing healthy fruits and vegetables to food deserts, improving the quality of education through increasing opportunities for STEM, making communities safer, and teaching people to be better advocates of their own health and improving blood pressure.
Applications will be accepted May 3 through July 16, 2021.
Entrepreneurs and nonprofit leaders from diverse backgrounds are encouraged to apply because no one knows more about the changes needed in a community than the members themselves.
Learn more by clicking here.
President's Message
Dianne Gertson (TX), President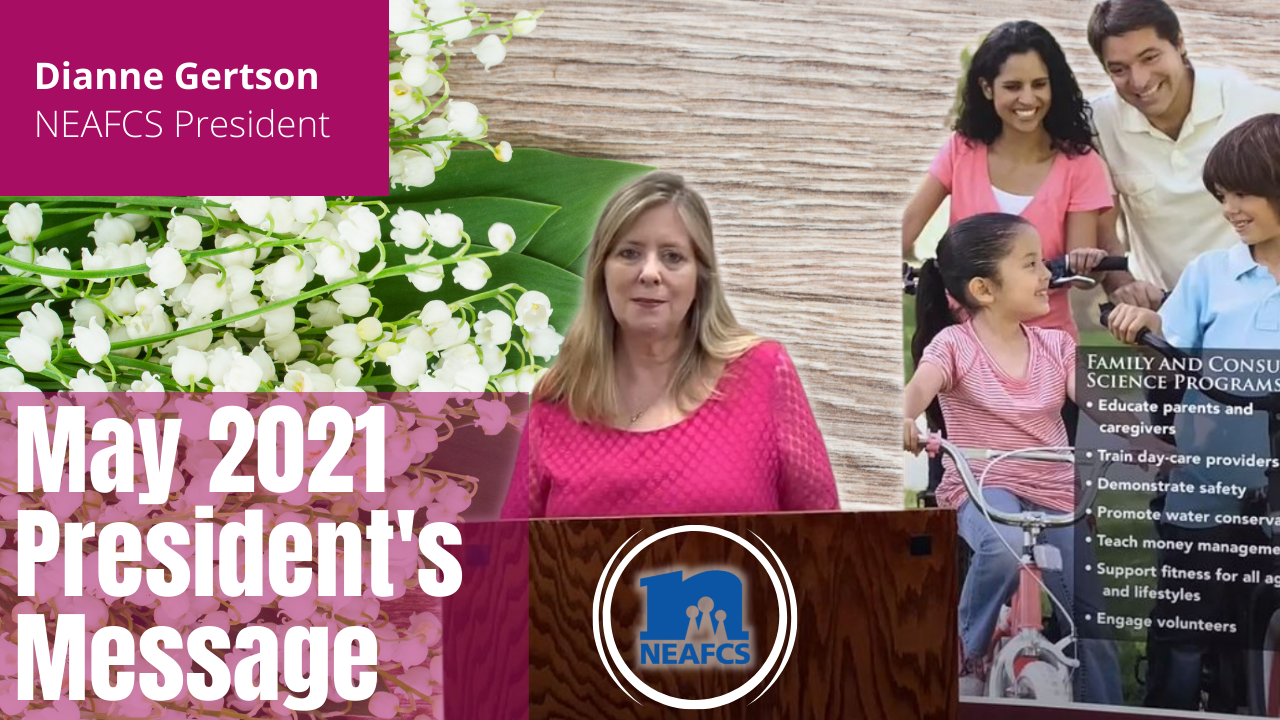 Please click the image above to view this month's President's Message
The first 5 people to email me with the location of the icon will be entered into a drawing for a free registration to the 2021 NEAFCS Annual Session. 
---
Annual Session - One Heck of a ROI (Return on Investment)
Michelle Wright (TX), Vice President of Member Resources
Increase your member benefit power by attending Annual Session in 2021!! Registration information will be available very soon!  We anticipate registration opening during the month of June. Read More
---
Introducing Grand Rapids ArtPrize!
Danielle Melching (MI), 2021 Annual Conference Committee Planning Member
Greetings from Michigan!  My name is Danielle Melching, I am a member of the 2021 Annual Conference Planning Committee.  I wanted to take a brief moment to introduce to you Grand Rapids ArtPrize! What is ArtPrize you ask?  Read More
---
Professional Development Update
Pat Brinkman (OH), Vice President for Professional Development
We are six months away from seeing each other in-person at our 2021 Annual Session in Grand Rapids, Michigan.  The program committee has completed getting concurrent session and Showcase of Excellence presentations in place for the conference.  Many thanks go to Chris Kendle and Karla Belzer for completing this task.  Read More 
---
From the Treasurer: Audit and Taxes
Barb Wollan (IA), Treasurer 
The tax return which NEAFCS must file each year is IRS Form 990.  And it is not the "postcard" easy version that small non-profits can file – it is a very complex and detailed report.  Our association actually files TWO tax returns – one for the Association itself, and one for the Awards Fund, which is a separate corporation with a different type of non-profit status.  I carefully reviewed the tax returns in draft form and, based on my recommendation, the President's Council approved them for submission.  Read More
---
Connect Extension Weekly Digest Available from Extension Foundation
Kate Shumaker (OH), Secretary
Are you aware of the amazing resource that is Connect Extension?  It is tagged as "a hub for learning, professional development and collaboration."  The site offers a blog or chat room where members can post information, a learning events calendar for member to share educational opportunities, eBook versions of many field guides, and more!  Read More 
---
What are Preferred Gender Pronouns & Why Do They matter?
Caroline Everidge (IN), Diversity Committee Member
We cannot know what someone's gender is by simply looking at them.  Asking and correctly using someone's pronoun is one of the most basic ways to show respect for their gender identity.  When someone is referred to with the wrong pronoun, it can cause them to feel disrespected, invalidated, and dismissed.   Read More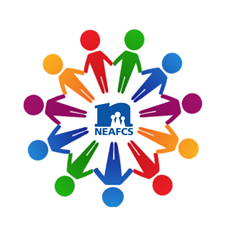 ---
 Member Spotlight Video: Bridget Britton, OH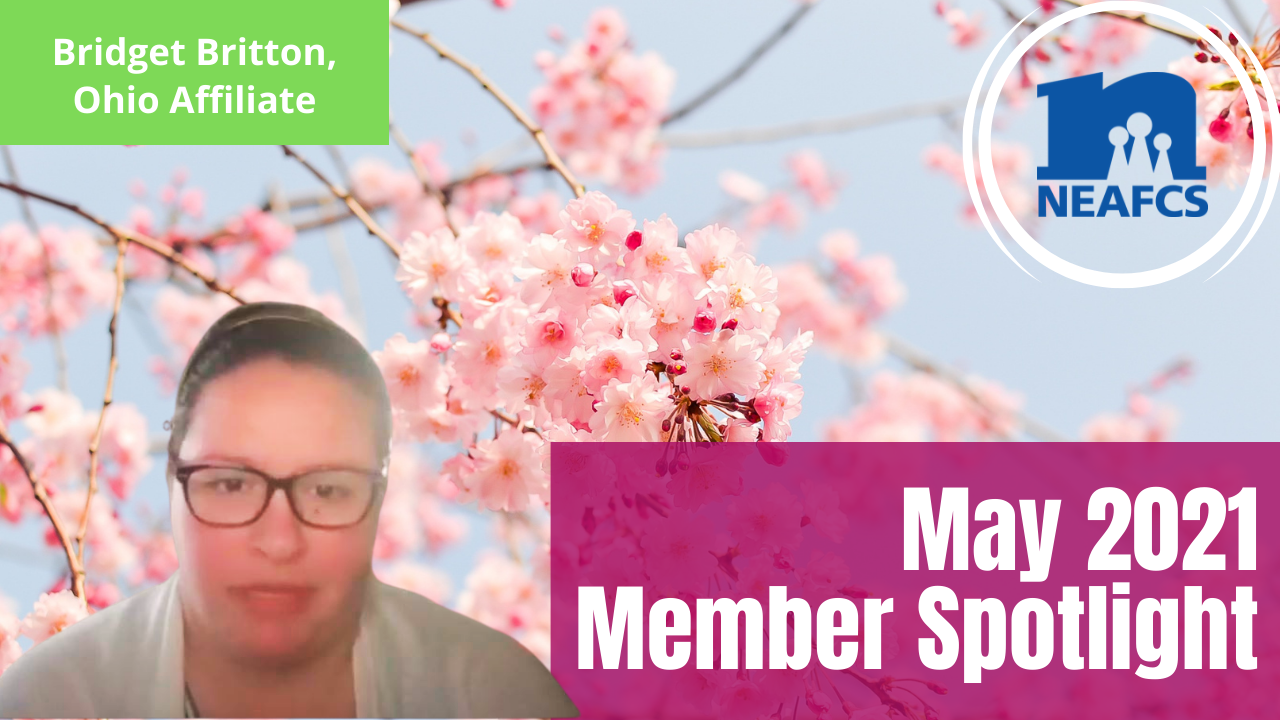 Please click the image above to view this month's member spotlight: Ohio Affiliate member Bridget Britton!
---
PILD Reflections
Mary Liz Wright (IL), Vice President of Public Affairs
Attendees at PILD 2021 learned how to "Build our Future Together". The second virtual leadership conference went off without a hitch and although everyone is looking forward to an in-person PILD in 2022, the virtual format has allowed many people to attend who might not have had the opportunity otherwise. The sessions were robust and both the keynote and capnote speakers were inspiring. Please take a minute or two and read the reflections of our scholarship recipients. https://neafcs.memberclicks.net/2021-jcep-pild-reflections
---
Awards and Recognition - News and Notes for Next Year
Julie Garden-Robinson (ND), Vice President of Awards and Recognition
Congratulations to everyone who applied for an award.  You and your teams have accomplished so much in your programming during the most challenging of times for all of us, as we continue to navigate a pandemic.  Award announcements for individuals and teams are being emailed.  Thank you to everyone for the time and energy spent on your applications.   Read More
---
21 Tips for 2021
Lorrie Coop (TX), Southern Region Director
Working from home this past year, I found that the lines were quickly becoming blurred between work and life.  I felt exhausted, both mentally and physically, at the end of the day but did not feel like I had accomplished much.  Regardless of where we are working from these days, I think we can all relate to those feelings from time to time. Read More
---
Meet the Board
Julie Garden-Robinson (ND), Vice President of Awards and Recognition
I have been honored to serve our organization in two national Vice President roles:  Public Affairs, previously, and Awards and Recognition, currently.  I have learned so much in four years on the board, and I am happy to see the strides made, especially during these challenging times.  I am excited to see the mentoring programs, the ongoing networking, and the "leadership ladder" as we all shape the future of our profession.   Read More

---
Central Region Update
Vanessa Hoines (ND), Central Region Director
Greetings from the Central region!  Michigan is planning an Annual Session that you won't want to miss.  Read on to find out about what is happening in the Central region.  Affiliates have great ideas to connect with their members. Read More
---
Western Region Update
Rick Griffiths, (NM), Western Region Director 
I would like to thank everyone who signed up to judge award applications and presentations for Annual Session, as well as all of the members working on NEAFCS committees this Spring. Additionally, I have heard many great stories about the experiences members had at the JCEP ELC and PILD conferences this year and commend all those who worked on the planning committees.  I encourage everyone to take advantage of the NEAFCS scholarship opportunities to attend these great conferences in the future.   Read More
---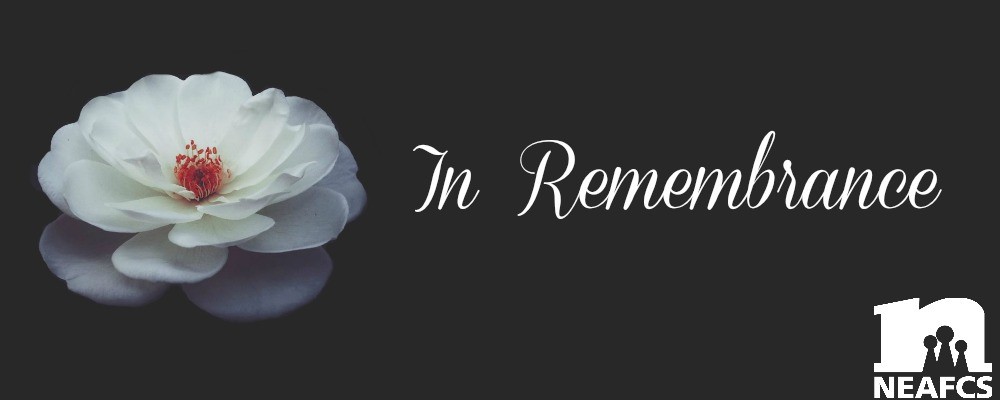 Future issues of the NEAFCS Network will include recognition of members who have passed. If you would like to report the death of a NEAFCS member, please click here.
Joann Wissinger (AL), Life Member
Leanne Manning (NE), Active Member - 
"Leanne has been a member of Nebraska NEAFCS since 1988. She has held many offices and roles in our organization and she will be greatly missed by all of us."