Evolution of the Newsletter
As you have hopefully noted, we have taken your feedback about how to improve the NEAFCS Network and made some changes this month. We will continue to do so as we move forward. Keep those ideas and tips coming to President Roxie Price and take this 3 question survey to help us improve!
---
Important Dates
JCEP ELC Scholarships for Affiliate President/President-Elect
Dec 15th - Deadline for first time preference
February 7, 2020 - Deadline for scholarships
Webinar: Logistics Learning and Language: Submitting an Award Winning Application
December 17, 2019
UAEX Survey for Extension Professionals
Deadline: December 20, 2019 
NEAFCS Membership Dues Deadline 
December 31, 2019 - deadline for Awards & Office Candidates 
NEAFCS 2020 Annual Session Call for Proposals
Deadline: January 31, 2020 
PILD First Timer Scholarship Application
Deadline: February 1, 2020 
NEAFCS Impact Statement Portal
Deadline: February 1, 2020 
NEAFCS 2020 Awards System
Deadline: March 16, 2020
NEAFCS 2020 Annual Session
September 14-17, 2020
Snowbird Resort, UT 
---
Mountain Icon made by Freepik from www.flaticon.com
President's Message
Roxie Price (GA), President 
 View the video full screen here: https://vimeo.com/378290913
The first 5 people to email me with the location of the icon, and a tip on how to enhance this newsletter, will be entered into a drawing for a free registration to the 2020 NEAFCS annual conference in Snowbird, Utah. 
---
Membership Update
Cindy Schlenker Davies (NM), Vice President for Member Resources

The end of the year means many different things as FCS educators or agents. One thing it means is NEAFCS membership renewal is due! We hope the state affiliate treasures have been in contact with you regarding membership renewal and date requests from her/him. Read More
---
Member Highlight:
Debbie Stroud (NC), NEAFCS Member
Debbie Stroud is an Area Specialized Agent, Consumer and Retail Food Safety with North Carolina State Extension. Read More
---
Portal for PILD Conference Scholarship Applications Opened Dec. 11
Mary Liz Wright (IL), Vice President of Public Affairs & PILD Planning Team Member
PILD first-timers may be eligible for one of the 20 ($455) NEAFCS 1st Timer's scholarships. Contact your affiliate President if you wish to be considered for the state PILD team and this award. Read More
Click here to access PILD Scholarship Application
---
NEAFCS Impact Statement Portal Open Dec. 1 to Feb. 1
Mary Liz Wright (IL)
We invite all affiliates to submit impact statements for potential inclusion in the 2020 NEAFCS Impact Statements! These statements are used widely to show what our programs accomplish nationwide. Read More
Click here to access Impact Statement Portal
---
Come Join Us at JCEP Extension Leadership Conference
Sharon McDonald (PA), Eastern Region Director & Mary Ellen Fleming (CO), Western Region Director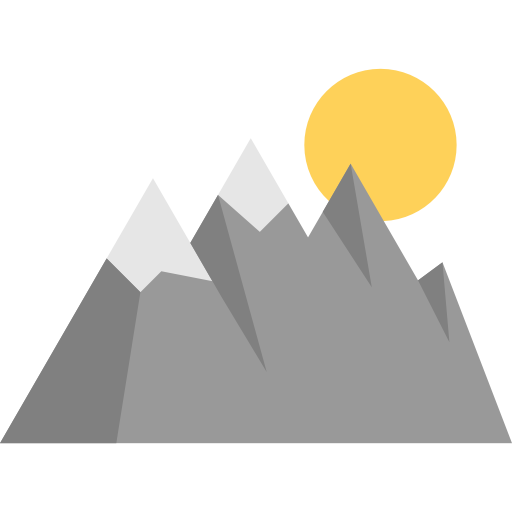 Let's start at the beginning -- What is JCEP? The Joint Council of Extension Professionals (JCEP) is an umbrella organization that includes representatives from all seven Extension Professional Associations. Read More
Click here to access JCEP Scholarship Form
---
Awards and Recognition News
Julie Garden-Robinson (ND), Vice President for Awards and Recognition
Awards season has begun, and we have updates and tips for you, in addition to the results of the successful silent auction held in Hershey, PA. Please let me know any questions you might have. Read More
---
Creating a List and Checking it Twice: Supporting Documents for Award Applications
Diane Reinhold (IL), NEAFCS Awards and Recognition Training Subcommittee
Now that you are have decided to submit an award application, take time to learn as much as you can about the award and the award requirements. Read More
---
Experience Life Elevated:  NEAFCS 2020  (Sept. 14-17, 2020)
Teresa Hunsaker (UT), Annual Session 2020 Tri-Liaison  
Happy New Year to all of you!  The planning team for NEAFCS 2020 is looking forward to providing you monthly updates and information about the 2020 conference in Snowbird, Utah.  We hope you are planning on joining us, and are beginning to plan for, and budget, this event into your year. Read More
---
Embracing A Culture One Smile at A Time
Kimberly Gowdy (MS), Diversity Subcommittee Member
Could you imagine an African American female FCS Agent leading a community-based program with only Spanish Speaking women to be successful? Also, the agent does not speak Spanish. Read More
---
Experience Life Elevated:  NEAFCS 2020  (Sept. 14-17, 2020)
Teresa Hunsaker (UT), Annual Session 2020 Tri-Liaison  
Happy New Year to all of you!  The planning team for NEAFCS 2020 is looking forward to providing you monthly updates and information about the 2020 conference in Snowbird, Utah.  We hope you are planning on joining us, and are beginning to plan for, and budget, this event into your year. Read More
---
Eastern Region Update
Sharon McDonald (PA), Eastern Regional Director
Maryland – Awarded a $1.1 million Rural Opioid Technical Assistance Grant. The goal is to strengthen understanding of the epidemic and prevention strategies in rural Maryland and to provide technical assistance with cutting edge research. Read More
---
Affiliate Spotlight on Arkansas
Debby Mathews, (AL) 85th Anniversary Chairman
As the affiliates celebrated NEAFCS in 2019, they did so uniquely. Arkansas made sure that 85 was the focus of all they did. Here is their report. Read More