Evolution of the Newsletter
As you have hopefully noted, we have taken your feedback about how to improve the NEAFCS Network and made some changes. We will continue to do so as we move forward. Keep those ideas and tips coming to President Roxie Price to help us improve!
---
Important Dates
Living Well Month
March 2020
PILD Registration Open
Early Bird Deadline: March 13, 2020
NEAFCS 2020 Awards System
Deadline: March 16, 2020
NEAFCS 2020 Journal Submission Link
Deadline: April 1, 2020
NEAFCS Annual Session Hotel Block Deadline
August 13, 2020
NEAFCS 2020 Annual Session
September 14-17, 2020
Snowbird Resort, UT 
NEAFCS 2021 Annual Session
November 2 - 5, 2021
Amway Grand, Grand Rapids, MI
NEAFCS 2022 Annual Session
September 12 - 15, 2022
Marriott City Center & Sheraton Raleigh, Raleigh, NC
---
Mountain Icon made by Freepik from www.flaticon.com
President's Message
Roxie Price (GA), President  
In this month's message, President Roxie Price reviews how members can utilize the committee functions in our members only area of the website. Click the image below to view the video.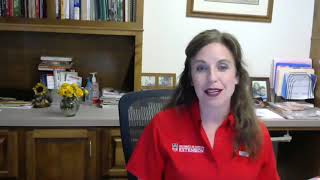 The first 5 people to email me with the location of the icon, and a tip on how to enhance this newsletter, will be entered into a drawing for a free registration to the 2020 NEAFCS annual conference in Snowbird, Utah. 
---
Step Outside of Your Comfort Zone
Karen Munden (VA), Immediate Past-President
Are you at a point in your career that you are seeking more satisfaction and opportunities to meet colleagues across the country? Are you telling yourself "I could have, I would have, or I should have", or are you just sitting back and letting life pass you by?  Read More
---
JCEP ELC Update
Mary Ellen Fleming (CO), Western Region Director

Western Region Director Mary Ellen Fleming shares a quick recap of the recent JCEP ELC meeting in Texas! Click the image above to watch the video now.
---
The Screen Time You Need!
Jayne McBurney (NC), Vice President for Professional Development

Webinars can be your best-spent screen time during the week, providing you with valuable professional development opportunities to help you build capacity in your knowledge base.  Webinars can be based on information shared in a concurrent session, new best practices, research, and emerging issues. Read More
---
Here Is What Is Happening to Experience Life Elevated at NEAFCS 2020
Teresa Hunsaker (UT), Tri-Liaison
We are so excited to welcome you to Snowbird, Utah to 'Experience Life Elevated' during the NEAFCS Annual Session 2020!!   It is spectacular! Read More
---
Awards: The Reflections of Extension
John Fuller (MO), NEAFCS Awards Training Subcommittee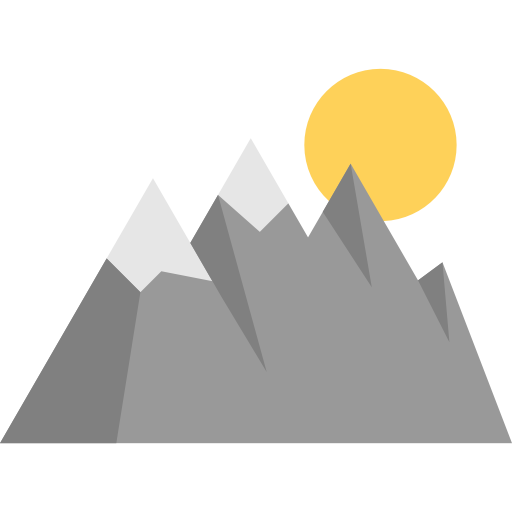 This is a great time to look forward to the year 2021, as we wrap up the awards submission time for 2020.  Awards can be intimidating, especially when we are under time stress to get our day-to-day work done and submitting awards.  Read More
---
Support the Silent Auction to Support NEAFCS!
Melissa Wyatt (AZ), Silent Auction Committee Member 
Springtime greetings from the Silent Auction Team! We have some exciting news to share! This year, we will again have an online gallery of auction items that will be available at the Silent Auction in Snowbird, UT.  Read More
---
Submitting Articles to JNEAFCS
Sarah Ransom (TN), JNEAFCS Format Officer
Deadline to submit an article for the 2020 JNEAFCS is April 1st.
The Journal of NEAFCS is a peer-reviewed journal full of helpful articles to keep professionals in the association up-to-date on current research, best practices and the implications of programs on Extension. JNEAFCS is constantly seeking quality articles for completing their yearly Journal. Read More

---
The Power of Cultural Humility
Karim Martinez (NM), Diversity Subcommittee Member (Past Chair)
Extension continues adapting to an increasingly diverse society including diversity of ethnicity, sexual orientation, gender expression, disability, income level, religion, living in rural or urban communities, etc. One approach Extension professionals can adopt to better serve clientele is to practice the concept of cultural humility.  Read More
---
Western Region Update - News from the West!
Mary Ellen Fleming (CO), Western Region Director 
I'd like to thank the Utah tri-liaisons who have been working since last year putting together our Annual Session at the Snowbird Resort just outside of Salt Lake City this September.  Thank you so much, Teresa Hunsaker and Kathy Riggs from Utah and Sheila Gains from Colorado!  You ladies rock!! Read More
---
85th Anniversary - Iowa Affiliate
Debby Mathews, (AL) 85th Anniversary Chairman 
Continuing on our year long series about what our affiliates did to celebrate our 85th, here is Iowa's report.  Read More