President's Message
Lora Lee Frazier Howard (KY)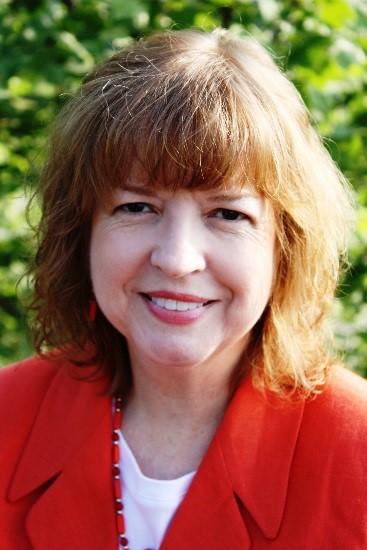 Your NEAFCS Board just met for our Winter Board meeting. We spent two and a half days together working on Association Business. Your representatives are passionate about our association and represent you well. They are a wonderful, hardworking board and are dedicated to our association. We have forty-five Family and Consumer Science attendees for JCEP in Orlando Florida. By the time you read this, we will be in Florida for the conference. If you have a chance consider attending the JCEP Conference next year. You won't be disappointed! The conference offers excellent programs, great speakers and interesting sessions. Next year the conference will be west of the Mississippi River.
I also hope that you have sent in your PILD registration and applied for the scholarships. This is another wonderful leadership opportunity to learn about public affairs and to meet your national legislators. Your state impact statements are important for telling our family and consumer science story to our public officials. You should consider attending one of these leadership opportunities in the future.
We have compiled your surveys for Annual Session and listened to your requests. We have changed the schedule to accommodate some of your concerns. After Annual Session, you will need to let us know your opinion. We have also updated Policies and Procedures. If your state is thinking about hosting the National Meeting, we have consolidated the Annual Session Handbook. The updated versions should be on the web by the time you receive this newsletter. We will "Live Stream" the Opening Session in San Antonio. We also will have a conference app this year. Additional information will be shared as it becomes available.
Don't forget to prepare your entries for awards. This is your opportunity to be recognized for the excellent programming you do for your communities. Our awards are one of the conduits to inform our administrators about the outstanding programs we offer to our clients.
Our winners for the icon in January were, Leigh Anne Aaron, Sherri Cirignano, and Amber Denmon. Congratulations! Their names will be entered for the free registration to attend the 2018 Annual Session. Remember to look for the Texas star in this newsletter for your chance to be entered into the drawing. Email me the location at [email protected]. Good Luck!
Sincerely,
Lora Lee
---
Meet Brent Elrod: USDA NIFA National Program Leader for Community and Rural Development
Caroline E. Crocoll, Ph.D., CFCS, Director, USDA NIFA DFCS, Washington, DC
Brent Elrod is the National Program Leader – Community & Rural Development in the Division of Family & Consumer Sciences for the United States Department of Agriculture's National Institute of Food and Agriculture. Mr. Elrod's work supports a portfolio of research, education, and extension programs that emphasize improving the nation's health, nutrition, and family and community vitality in rural America through the coordination of grant programs, resources and partnerships that include Enhancing Agricultural Opportunities for Military Veterans, New Technologies for Agricultural Extension, Regional Rural Development Centers, and Small Business Innovation Research Outreach, Training and Technical Assistance. He joined NIFA in 2008.

In collaboration with the Land-Grant University System, Cooperative Extension Service, federal agencies, and non-governmental organizations, Elrod leads teams that advance the human and social dimensions of food and agricultural sciences. At the agency level, he represents NIFA on the Agriculture and Rural Prosperity Task Force working groups, Veterans in Agriculture Task Force, serves on the Beginning Farmer and Rancher Development Program team, facilitates the eXtension Advisory Group, and liaises with the National Association of Community Development Extension Professionals. He is the NIFA liaison to the University of New Hampshire and several multistate research groups. As NIFA's Lesbian, Gay, Bisexual and Transgendered Special Emphasis Program Manager, Elrod contributes to USDA's diversity and inclusion initiatives. He was recognized with eXtension's national Champion Award in 2012, the Harold E. Hughes Award of Excellence for Responsiveness to Rural Issues & Concerns in 2015, the NIFA Partnership Award for Multistate Efforts as liaison to the Stronger Economies Together program in 2015, and the 2016 NIFA A.J. Dye Award for Diversity.
Elrod lives in Washington, DC with his husband, J.T. Martin, and their house bunny, Miss ButterNut.
---
FCS Educator honored with Prestigious Award from the Oklahoma Cooperative Extension Service
Radonna Sawatzky, President Elect for Oklahoma Extension Association of Family and Consumer Sciences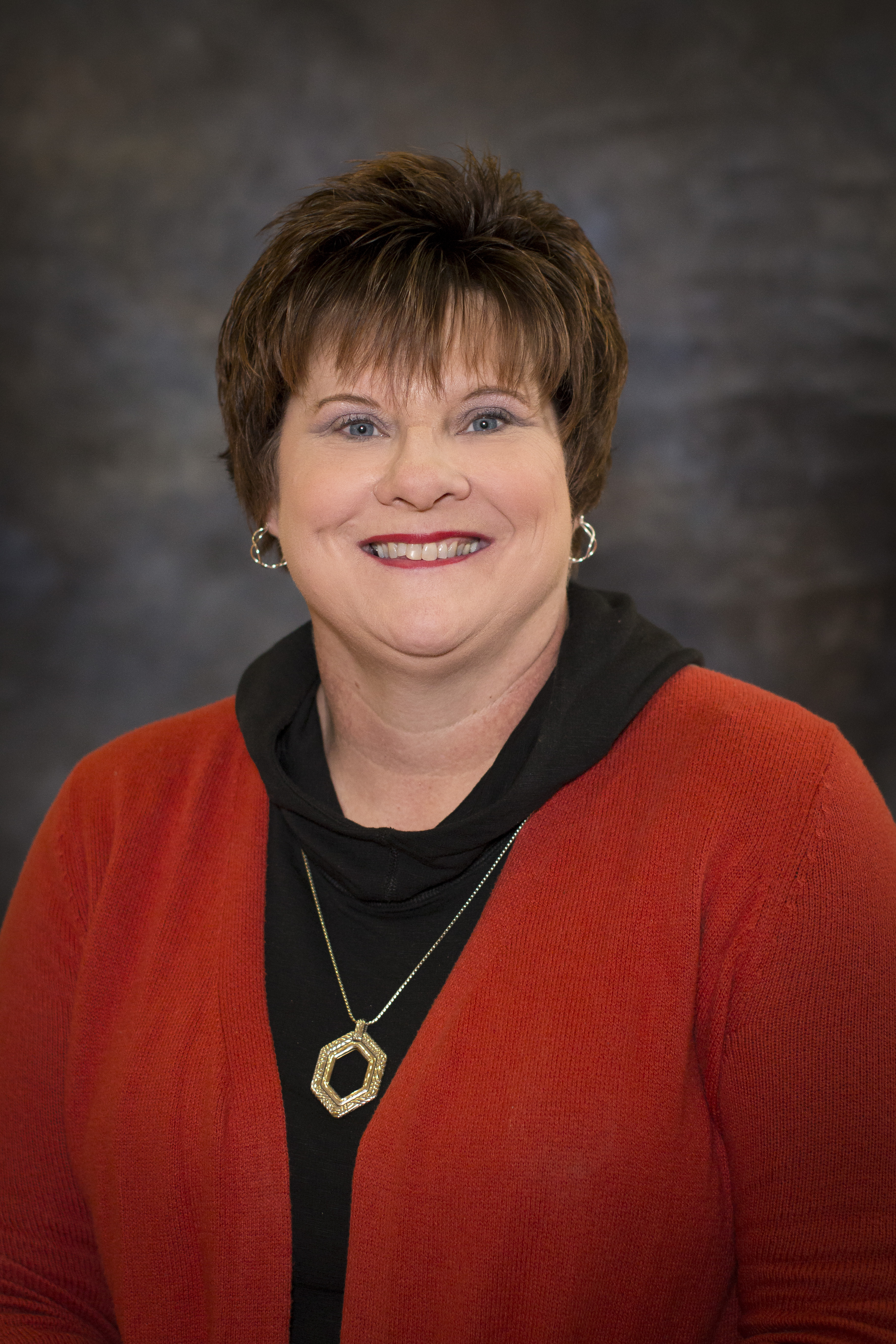 "For us, it's personal" says the Oklahoma Cooperative Extension Service, whose county educators live and work in the counties and communities they serve; and Custer County Extension Educator Radonna Sawatzky is proof of that.
Sawatzky – who was honored as a 2018 Distinguished Educator recipient by OCES– has worked on behalf of Oklahoma residents for nearly 29 years in the areas of FCS and 4-H youth development. Things got personal in 1996 when her then 3-year-old daughter got a foodborne illness. "As a FCS educator and one who had taught numerous food safety programs I was in disbelief. My daughter had gotten salmonella from watermelon."
"Custer County's rate was 20 percent higher than the state average and 49 percent higher than the U.S. rate," Sawatzky said. Radonna took action and received a $60,000 grant to create one of the most popular and practical food safety programs ever seen in the state.
"Radonna has been the driving force behind Custer County's, Co-Parenting for Resiliency Class," said Judge Jill C. Weedon of the Second Judicial District of Oklahoma in a letter of support.
Weedon explained how Sawatzky's Extension co-parenting program dovetails with the court's judicial goals of keeping a family functioning and communicating even through divorce, adding that parents often resolve their own custody issues after attending the program.
"One only has to glance at Radonna's resume to realize she sets the gold standard for all other Extension employees to emulate," said Gloria King, OCES District Specialist.
Today, Sawatzky's professional affiliations include many officer positions and she is currently serving as President Elect for the OEAFCS.
---
In The Know with the Awards and Recognition Committee
Karen Munden (VA), President-Elect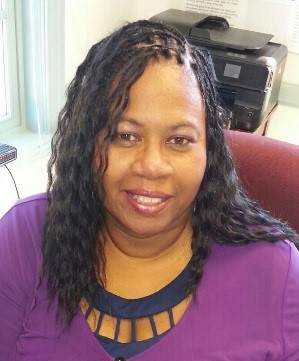 Susan Routh, Vice President Awards and Recognition and her committees, have already started working on the Awards Ceremony for the 2018 Annual Session in San Antonio, TX, September 24th to 27th. The Awards Training Committee's 2018 major objective is to encourage more members to submit award applications for the wonderful work that has been done to improve the lives of people living in their communities. The committee has developed information on how to submit successful award packages entitled "Awards Tips" that are featured in the monthly NEAFCS newsletter. Please remember to submit your award package before the March 15, 2018 deadline.
The Award Sponsorship and Support Committee has also been working hard on strategies to increase and expand funding and sponsorships for the awards and recognition. The committee will be asking for help with the Silent Auction. Please consider helping, either by submitting items for the auction or by helping staff the Silent Auction during the Annual Session.
The Awards Ceremony Committee is working on logistics to ensure that we have another successful ceremony. The logistics include all the "behind the scene tasks" that must be accomplished so that the Awards Ceremony goes on as planned. The committee is responsible for ensuring that all award winners are recognized at the appropriate time; this include both Regional winners and National winners. The committee will also be working on press releases for the winners.
Since you are now IN THE KNOW with the Awards and Recognition Committee, I hope you'll consider joining the committee to share your expertise and demonstrate your commitment to your professional association.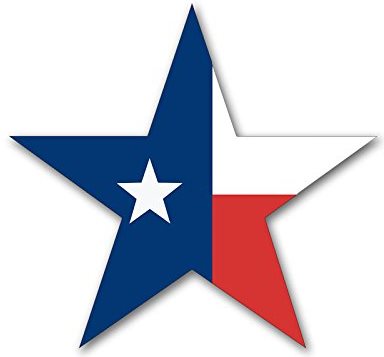 I would like to personally thank everyone who participated in the "Members' Survey". The feedback was insightful and the Executive Board had a lengthy discussion regarding the results and will continue to review and discuss results.
---
NEAFCS is ready for Award-Winning Applications!
Susan Routh (OK), Vice President Awards and Recognition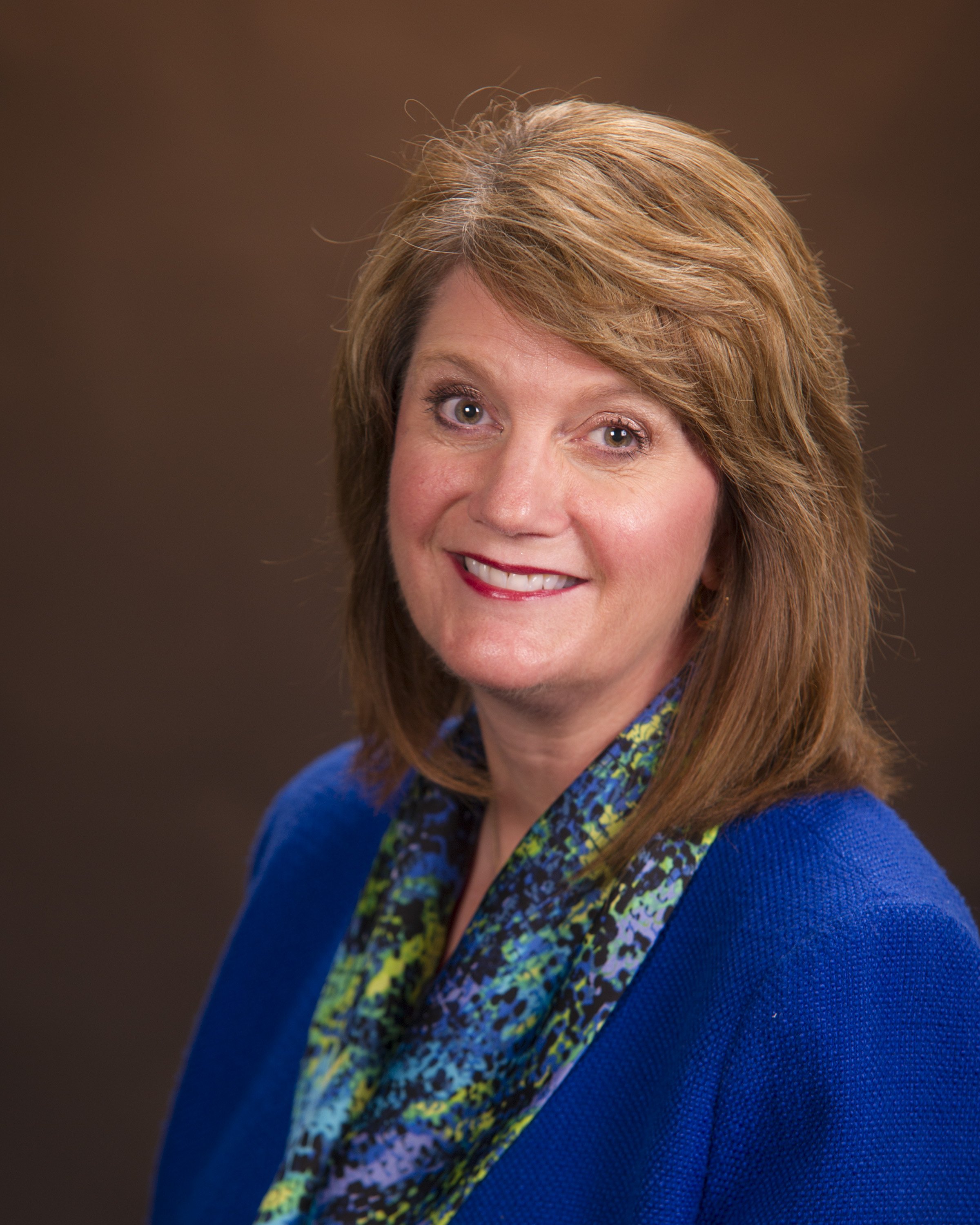 We are looking forward to receiving EXCELLENT award applications this year! The six new award areas are available. Listening to the conversation and questions that I have received in the past few weeks, I anticipate that the judges will be reviewing award-worthy applications. A few reminders as we come down to the final days before state deadlines:
READ, READ, READ the Awards Manual located on the NEAFCS Awards page under the NEAFCS website. Award application guidelines are listed in the front of the manual along with the award specific guidelines and judging sheets. Please consult your affiliate's Vice President for Awards and Recognition for state specific guidelines.
HIGHLIGHT important information on your program outline. Combine program outline and supporting documents into no more than 3 PDF files (each file can be up to 25 MB in size). Information on combining documents using Adobe Acrobat Pro and imbedding links into your application can be found on the NEAFCS website's Awards page. The FOURTH file upload is for a JPEG photo. Consult the specific award guidelines for the type of photo required.
READ THE GUIDELINES on the number of supporting pieces that may be included with your award. A support piece is not equivalent to one page. A support piece may be multiple pages, for example a brochure or pamphlet that has been developed.
REMEMBER to upload your completed award application by your Affiliate deadline.
If you have questions, contact your Affiliate Vice President for Awards or me.
---
Always Thinking about YOU!!
Edda Z. Cotto-Rivera (GA), Vice President Member Resources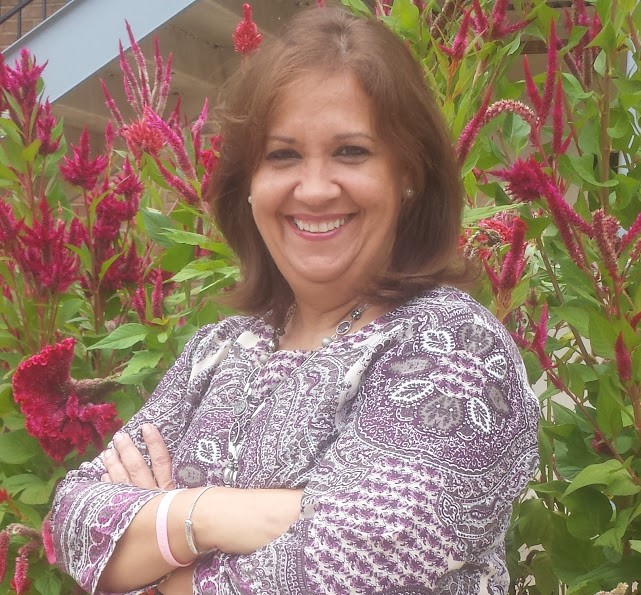 Last month, all the members of our Board visited sunny, but still cold Tallahassee, Florida for our face-to- face winter meeting. We had the opportunity to engage in very productive conversations with the goal to serve all of our members and make our association stronger. We discussed the responses we received from members who completed the benefits' survey. We are listening to your recommendations and working diligently to implement them. I would like to encourage you to stay active and engaged; to send your questions, concerns or suggestions to us; to talk to your affiliate members and look for ways to make your local association grow as you retain your members or identify new ones. I also invite you to be aware of ways you can be involved at the national level.
We have a new membership brochure available, that can be downloaded from our website. It is a great, colorful piece of information that can help us market our association among many potential new members or among those who are already committed!
In a few months, we will be gathering in beautiful San Antonio, Texas. Are you making plans to join us? Help us have a great meeting. We are offering a $50.00 bonus to those members who can refer a potential exhibitor. If the new exhibitor signs a contract and comes to San Antonio, you will receive the reward! We will be more than happy to discuss this opportunity with you! Let's talk to our contacts and invite them to join us in September!
---
Public Affairs Updates
Julie Garden-Robinson (ND), Vice President Public Affairs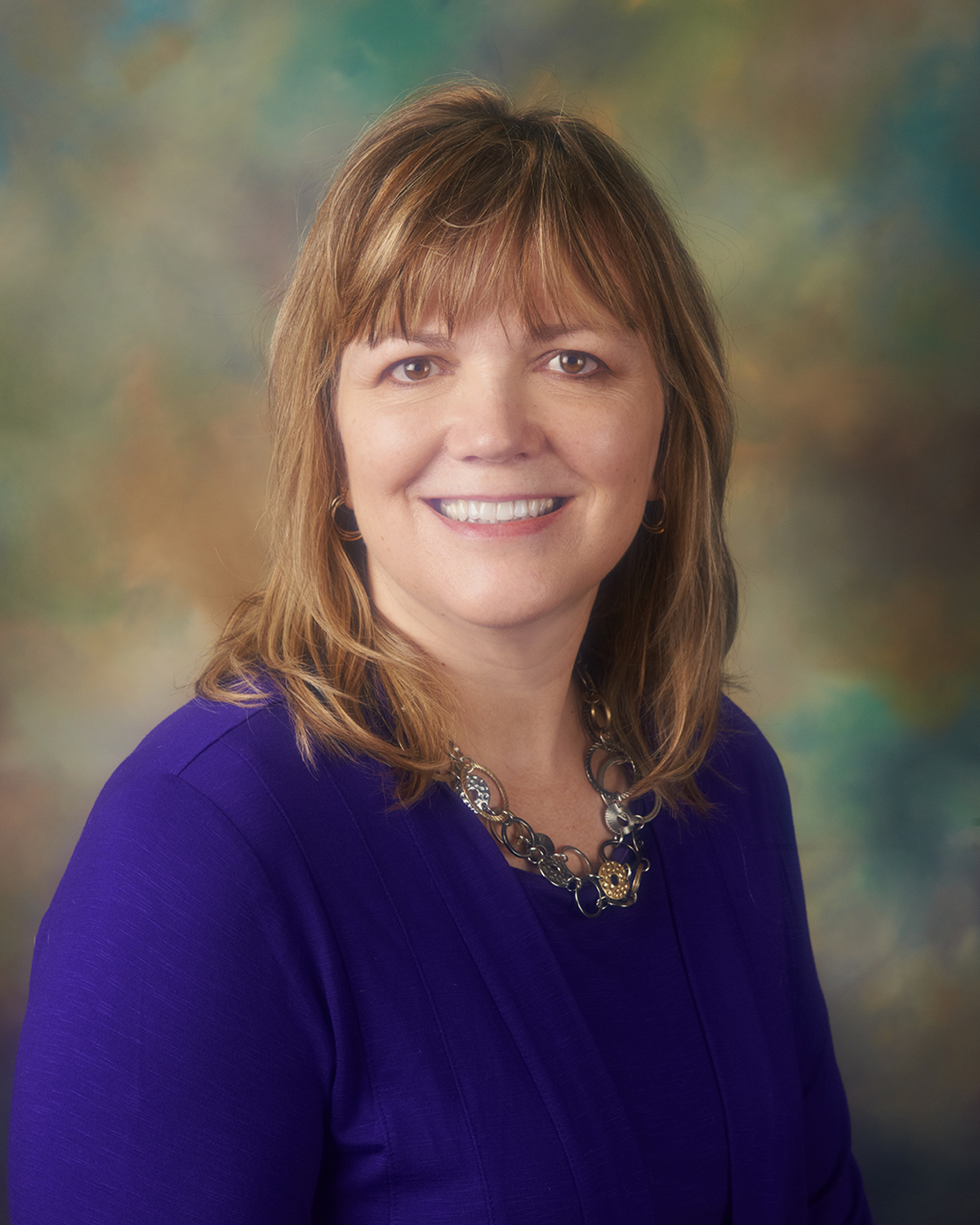 PILD Scholarships
The $300 scholarship recipients for the 2018 Public Issues Leadership Development (PILD) Conference have been confirmed. The conference will be April 8-11, 2018 at the Hyatt Regency Crystal City in Arlington, VA. Scholarship recipients will provide a reflection on their experience, and these will be shared in upcoming newsletters. NEAFCS affiliate members will be meeting during the PILD conference, we will some state sharing of ideas. We look forward to interacting with NEAFCS members during PILD!
The PILD conference is sponsored by the Joint Council of Extension Professionals (JCEP). Go to www.jcep.org for up-to-date conference information. You also can find the link on the NEAFCS Public Affairs Home Page. Early Bird Registration is due by March 9.
Impact Statements
Thank you to all the affiliates who submitted impact statements. Special thanks to the committee members who are assembling the content. The Impact Statement handouts will be ready for widespread sharing in time for PILD and beyond. Please use these statements within your states, because they show the broad work we do in FCS throughout the U.S.
Living Well Month
March is Living Well Month, and we have many resources available for your use. We recently added some new pieces to the campaign. The materials, including proclamations, news release templates, bookmarks, etc., are available under the "Public Affairs" tab on the NEAFCS website.
---
Seeking Candidates for National Office
Terri Mayhew (NY), Immediate Past President and Nominating Committee Chair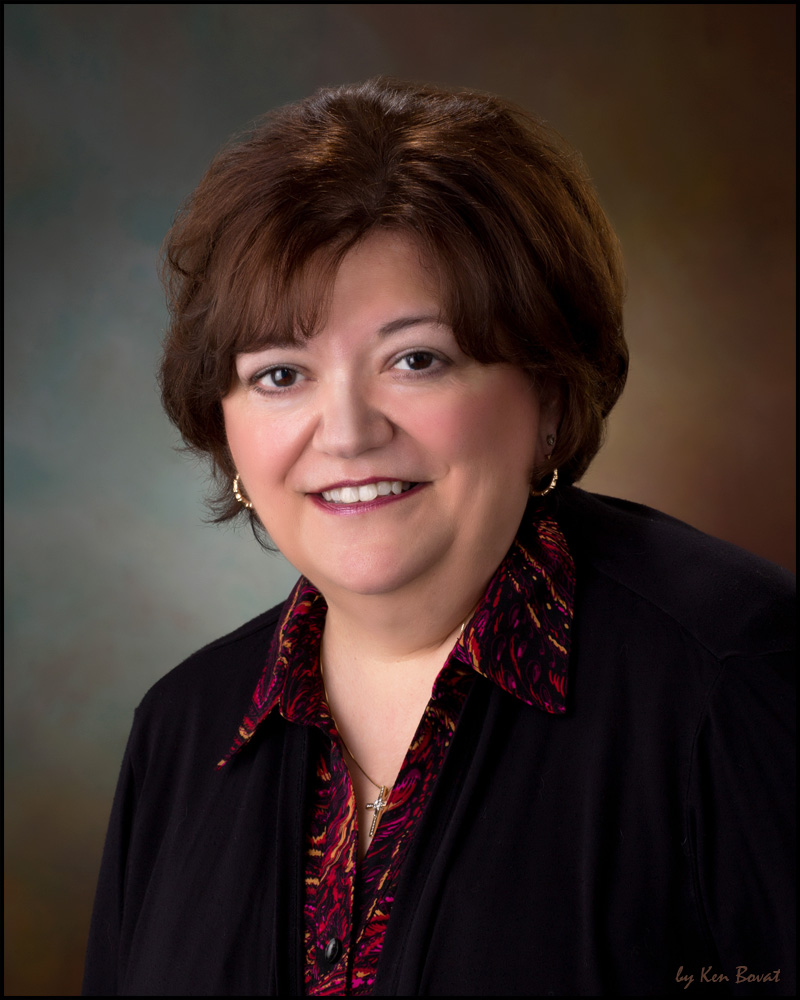 The nominating committee met last month, and I'm pleased to report that we are off to a good start identifying candidates for the positions that will be voted onto the board at Annual Session this September in San Antonio. It is an amazing honor and opportunity to be asked to serve one's professional development association and for those of us that have had that distinction, it is a humbling and awesome experience. Again, just to recap – we are seeking candidates for the following positions – President-Elect, Secretary, VP Member Resources and VP Professional Development as well as Eastern and Western Regional Directors.
Nominating committee members will be contacting members those individuals that have been identified as potential candidates for these positions. Please take some time to chat with them when you receive the call. We realize that this is a major step but don't automatically think that you can't handle the responsibility and challenge! Serving as a national officer is a unique and special opportunity that can produce many personal and professional benefits. It can help sharpen or develop leadership, time management, organizational and critical thinking skills that can further enhance the work you currently do in your county or university. Not to mention the wonderful friendships and camaraderie that comes from interacting with members from around the United States and its territories. That on top of directing and guiding the work and mission of NEAFCS. It's a win-win all around.
Warren Bennis, American scholar, organizational expert and author stated that "Leadership is the capacity to translate vision into reality." Like national nominating committees before us, our goal is to have at least two candidates for each position. To be elected to a national office is an honor and a terrific way to give back to your professional development organization. To borrow a line from our creed - always be willing to accept the challenges of the changing times -- and say yes when you get the call! One last thing to leave you with – there's now extra time for candidates to submit their paperwork. At its Winter Board meeting last month, the board voted to extend the deadline for filing to May 1.
---
Saving your Way to NEAFCS
Joan Koonce (GA), Treasurer
I hope that 2018 will be the greatest year ever for NEAFCS. The annual conference is only seven months away, and I hope attending the conference is one of your goals for the year. And, this is the perfect time to start saving for this goal.
For many people, this is the time of year when they receive tax refunds. If you are one of these people, saving some or all of that refund is a great way to start saving to attend the conference. In addition, there are incentives to encourage people to save during tax time. For example, through SaveYourRefund (https://saveyourrefund.com/about), adults who save at tax time can enter promotions to win cash prizes. They can enter to win one of 100 prizes of $100 and one of two grand prizes of $10,000. Check out the website for details.
To reach your goal, continue to save a small amount each pay period. If you are thinking that you don't have money left to save, pay attention to your current spending. You will be surprised at where you may be able to save. Many times we don't pay attention to inexpensive purchases, but the costs can add up quickly. A few inexpensive purchases that may jog your memory and help you think about small purchases you make regularly include that daily cup of Starbucks coffee and lunch or dinner out several days a week. And of course, we may think that just one more pair of shoes, one more purse, or one small piece of jewelry won't blow the budget and prevent saving. We all have areas where we struggle with our spending, so making a conscious effort to save to attend the conference will help tremendously in reaching your goal.
I look forward to seeing you in September at the conference in San Antonio, Texas. If we save enough, maybe we can make an inexpensive purchase for ourselves while there!
---
NEAFCS Winter Board Meeting Highlights
Jovita Lewis (AL), Secretary
Led by President Howard, members of the NEAFCS Executive Board converged on Tallahassee, Florida for its 2018 Winter Board Meeting on January 17-19, 2018. The three day meeting was filled with officer reports, signing into the new Annual Session conference app, evaluating the new management company, discussing ways to increase member benefits, reviewing responses from the members' benefits survey, preparing for the upcoming Annual Session, and making thoughtful decisions that would insure the future of NEAFCS as a premiere professional development organization.
In a special treat, the executive board was graciously hosted by the staff of Partners in Association Management (PIAM) at its headquarters. Dianne Gertson, Southern Region Director, presented a "True Colors Personality Test" which allowed board members to identify their strongest suit of characteristics. Whether orange, green, blue or gold, board members learned they have much to offer NEAFCS, especially when they come together as diverse leaders and team members. Contributions from Dianne certainly enhanced the "take-a-ways" from the Winter Board Meeting.
Time was also set aside for board members to work together on different projects which included the upcoming JCEP presentation, NEAFCS website development, and the recommendation of members to serve on subcommittees.
Whether during a dinner meal, rooming together, participating in the gift exchange, or riding in the van from the hotel to PIAM headquarters each day, board members found time to connect and experience camaraderie at its best!
---
News from the Central Region: Michigan Affiliate Highlights
Ellen M. Bjelland (ND), Central Region Director
Michigan Affiliate President Erica Tobe, Ph.D. reports that exciting things are happening in Michigan! Last fall, MEAFCS produced an infographic to promote the value of family and consumer sciences. Given that Michigan staff are part of four different institutes within MSU Extension (how they are structured), the members wanted to showcase the benefits of MEAFCS/NEAFCS membership across the greater organization and administration. The infographic can be found at https://sites.google.com/msu.edu/meafcs/meafcs-infographic. They also had a "Celebration of Success" at their 2017 Fall Staff Conference.
---
"Top Ten Reasons" To Join Us In Texas For The 2018 NEAFCS Annual Session
Lorrie Coop and Linda Wells (TX), Co-Liaisons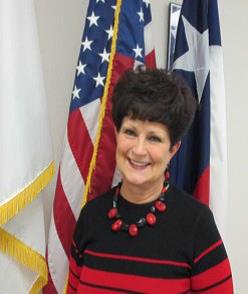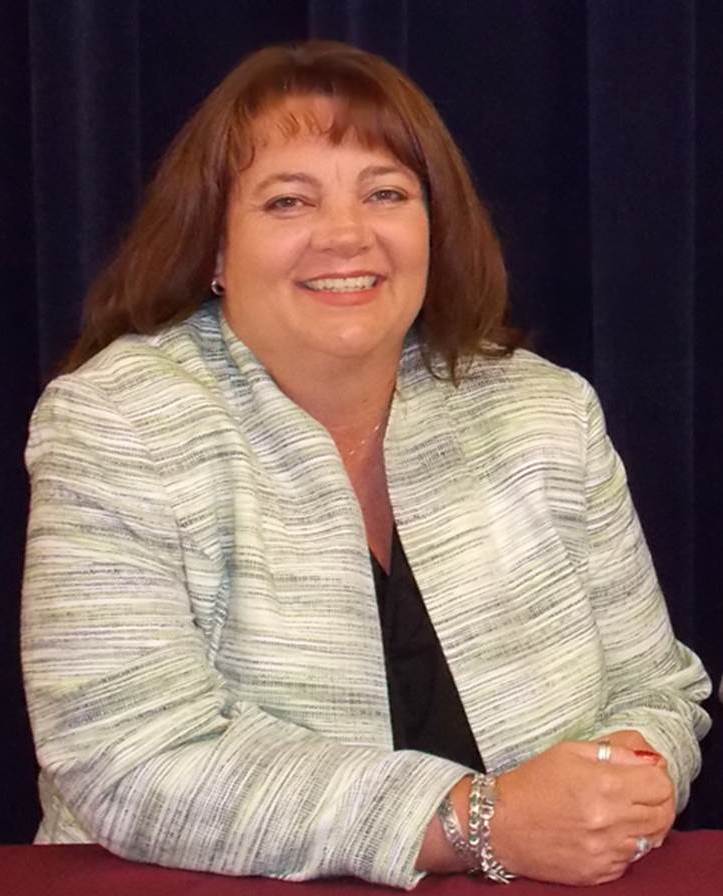 Participants will ENJOY the opportunity to:
1. Delight yourself with what the TEXAS members are planning for the 2018 Annual Session with the guidance from our outstanding NEAFCS National Management Company and our competent National Board.
2. Network with TEXAS as they showcase their Land Grant Institutions, TEXAS A&M University, Prairie View A&M University, and the AgriLife Extension Service.
3. Meet the "TEXAS-Sized" membership who are gearing up to be "great" hosts. Since TEXAS is the home of Blue Bell Ice Cream, Dr. Pepper and NASA, participants will surely enjoy an out of this world experience.
4. Experience San Antonio's unique, interesting and historical sites, loaded with opportunities for educational enrichment, sightseeing, dining pleasures, accommodations, shopping and relaxation. It's a real TEX-ified treat!!
5. Sharpen your programming techniques & add to your tool boxes for happier & healthier program outreach.
6. Surround yourself with "diverse cultures" that have contributed to the historic heritage and interesting traditions that only TEXAS has to offer.
7. Observe a wide variety of scenic beauty as you travel in from all directions. There is something "beautiful" for everyone to see when they are "Deep in the
of TEXAS"!
8. Balance your conference agenda, by enjoying the many flavors of food, including our special "TEX-MEX", a wide variety of music, and exercise along the famous San Antonio River Walk.
9. Expand your horizons with educational & program possibilities, leadership opportunities, networking and memories that will last forever.
10. "Rekindle" & "make NEW" friendships throughout the week. TEXAS comes from the word "tejas" meaning "FRIENDS" or "allies". Come experience our hospitality and become our NEAFCS "FRIENDS" for a lifetime!
---
Meet the Southern Region Director
Dianne Gertson (TX), Southern Region Director
HOWDY! I am so excited to be serving as a member of the NEAFCS Board. A little about me…I come from a small community in Texas about 50 miles from Houston. The community of Lissie has 53 houses. I know, I counted them. I live not very far from where I grew up - my dad is my next door neighbor.

I have been with Texas A&M AgriLife Extension since 2007. I started in my home county of Wharton and transferred to Fort Bend County in 2012. Prior to joining Extension, I worked for the State Health Department and area hospitals as a Registered Dietitian. My programs focus on nutrition and health education, food safety and food preparation. As a member of the Texas Affiliate, I have served as District Treasurer, Associate District Director and District Director. I have also served on the TEAFCS Board as 1st Vice President (Awards), President-elect, President and past President. Thanks to one of my Texas colleagues, I joined the Awards and Recognition Training Subcommittee and served as 2015-2017 NEAFCS Vice President for Awards and Recognition. As Southern Region Director, I am honored to be representing the AWESOME Southern Region!!

Away from work, I enjoy being outdoors, baking and spending time with family, friends and my juvenile delinquent puppy, Abby, who is at boarding school!
NEAFCS offer opportunities for us, as members, to grow both professionally and personally. I encourage our membership to join committees, look for leadership opportunities and be ACTIVE, ENGAGED members!! I hope to see all of you in San Antonio at the 2018 Annual Session!