What Are You Doing to Improve Life for Others? Get Impact Statements in NOW!

Debby Mathews (AL), Vice President for Public Affairs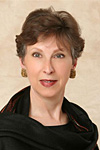 Oklahoma FCS has worked to get over two thousands children to eat fewer sweets and fats-a significant challenge this time of year when chicken wings are the Super Bowl food of choice, Girl Scouts Cookies are lurking everywhere, and King Cakes are lying in wait in bakeries until lent begins!



Oklahoma Extension FCS is also providing Reality Check in schools as part of the Passport to Financial Literacy –a requirement for graduation there.

In addition to Oklahoma, thirteen other states have reported similar efforts to improve life in their states. All this will be summarized and put in our impact statement report format for distribution to state and federal legislators, NIFA program leaders, and state FCS program leaders with all land grant colleges and universities. There reports are shared at PILD and at GALAXY and other key conferences where decision makers meet. Last year's reports are posted on the NEAFCS website if you want to see the finished product.

Don't miss the opportunity to share about the difference Extension Family and Consumer Science (that's Home Economics in New Mexico) is making in your state! Get those impact statement reports in to me (Debby Mathews) now. The template to use is at www.neafcs.org in the documents library under "forms and templates." My e-mail is [email protected] . You may scan or send attachments to me to this address. If reports are not in by March 1 it's going to be too late to include your state in this year's reports. Don't be left out! Help your officers get this information together now.