Meet the Board

Susan Cosgrove (MS), VP for Member Resources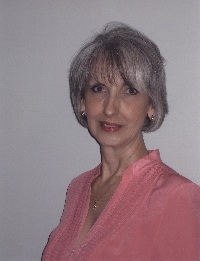 I am an Area Agent for Family Resource Management for twenty-one counties in the southeast district in Mississippi. Eleven of these counties have just been added to my area this month, so I am anxious to visit the coastal area. My office is in Newton County, Decatur, MS. My work focuses on basic money management, consumer skills and housing/healthy homes education. I also teach ServSafe and serve as co-leader for our FCS Disaster Team. I have worked for Extension for twenty years, and been a member of NEAFCS since 1993. I have served the MS Affiliate as District Director, Secretary, Vice President for Public Affairs, President Elect, President, and Past-President. I have also served NEAFCS as a member of the Finance Committee, Ad Hoc Treasurer's Committee and Galaxy III Education Program Planning Committee. I attended my first NEAFCS annual session in Providence, RI in 1996. I have attended fourteen annual conferences, including all of the Galaxy sessions.

I live in rural Mississippi in Philadelphia, a town of about 8,000. I grew up as an active 4-H member. After graduating from Mississippi State University with a BS degree in Home Economics in 1976, I worked with the Mississippi Band of Choctaw Indians near Philadelphia for fifteen years with the Agricultural Extension program. When I took a position with Extension, I moved to the Mississippi delta for almost two years. Upon returning to east Mississippi, I enrolled in night classes and obtained my MBA degree from Mississippi State University – Meridian Campus. With Extension, I worked as a Home Economist for two counties and as an Area EFNEP Agent before being transferred to Newton County where I have been located since June of 2000. I have been Area Agent for Family Resource Management since 2002. In 2006, I took on the additional responsibility of County Director. However, with our recent state staffing changes, I am back to ONE job, and now I cover twice the territory. I am very excited about this change and finding new avenues for my programming!!

I have not mentioned anything about my family. I have one brother and one sister, both older. I have five nephews and one niece. Four of my nephews are almost like my children since I helped to raise them. My 92-year old mom lives next door. She keeps her eye on me and all of my family! I enjoy MSU football games, travelling, watching sports and listening to music.

Please take advantage of all the opportunities NEAFCS offers to members! If you have not already done so, I hope you take the time to navigate our NEAFCS web site. It is updated on a daily basis with a wealth of information to enhance our professionalism. If you have not added a photo to your profile, please do so. We have so many opportunities for networking, mentoring, and actively participating through our association! I look forward to working with all members in providing leadership for the Member Resources Committee. Your valuable input will be appreciated very much!