NEAFCS Connecting with Colleagues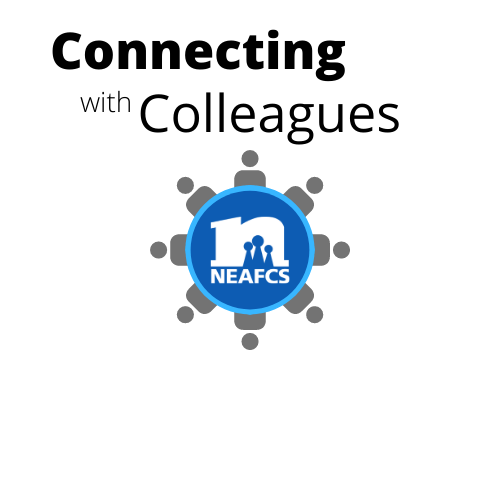 NEAFCS is launching new networking opportunities to connect on various topics. Come prepared to be both the expert and the learner. We'll be meeting through Zoom on Fridays @ Noon (Eastern) for 1 hour (time zone converter). OPEN TO ALL MEMBERS – come learn and share! All levels of experience welcome. Scheduled meetings are listed below along with their topics, keywords, and ideas/focus for each topic. Pre-registration is required, but is free to all NEAFCS members! 
Do you have a suggestion for a topic you want to take part in? Submit your proposed topic using this portal (you MUST be logged into the website to access): https://neafcs.memberclicks.net/neafcscwc
Upcoming Connections:
July 16, 2021 at Noon (Eastern)
Topic: Working with Underserved Audiences
Join us to learn and share:
Register for Working with Underserved Audiences here: https://us02web.zoom.us/meeting/register/tZEpdO-prT0uH9I3XzlPsXV7gyaUgNFK2Jep
---
Archived Topics:
Food Presentation - April 2021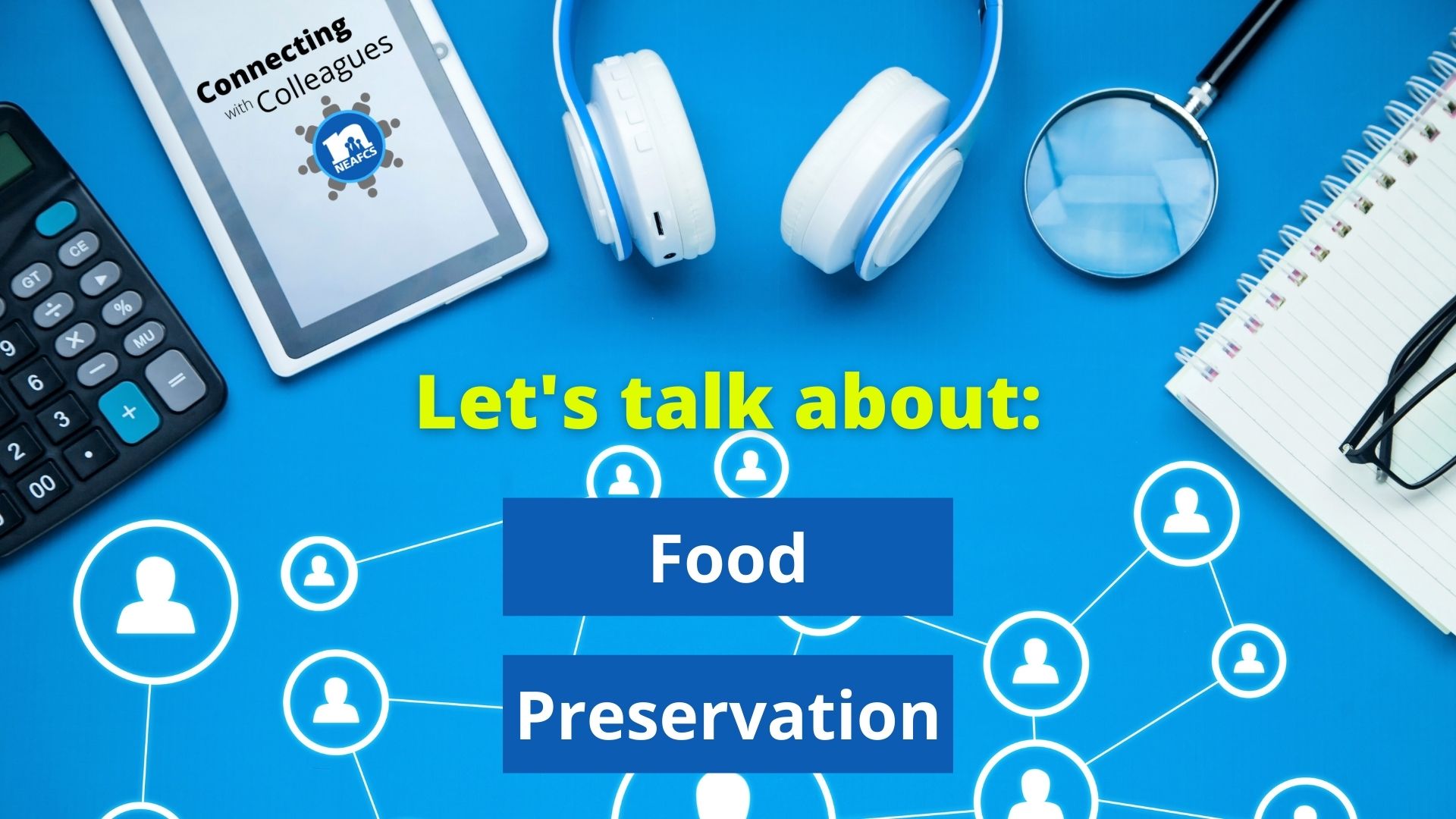 Click the image above to watch the recording!
We are "continuing the conversation" in our online Community Forums!
Forum Thread for "Food Preservation" can be found by clicking here. (You must be logged into the website in order to access the forums.) Please visit the Forum Thread and see the topics already posted. You can add comments and resources to existing posts AND you can also start your own topics within this Forum Thread. Click on the title of the topic to view it and post replies. Click "New Topic" gray button at the top to add a new topic to this thread. Topics can be specific questions or more open ended requests for feedback/links/resources/etc.