President's Message
Lora Lee Frazier Howard (KY)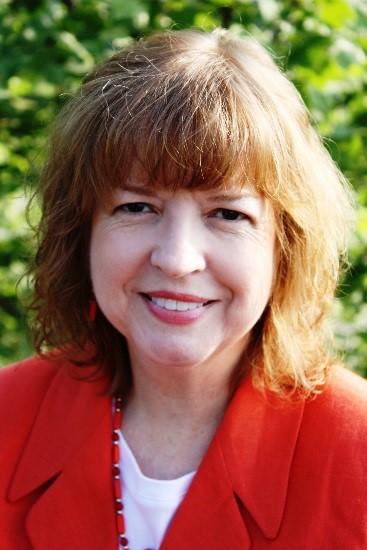 Oh my, how time does fly by! We are already looking at May and it is only four months away from our Annual Session in Texas. I am looking forward to experiencing the wonderful program they have planned. I know Texas has been working hard to provide us with an excellent meeting. Early Bird registration will be open in about one month. I hope you have made your room reservations. If not, you will want to make them soon.
This year we will be celebrating 85 years as an Association. We have come a long way and in some instances made great strides. We still have a lot of work we can do though. We need to advocate and promote the excellent family and consumer science programs we present and the impact we have on families and communities. In five years, we will be celebrating our 90th Anniversary. What a wonderful year that will be!
PILD was excellent this year. A thank you to our own Theresa Mayhew for chairing the planning committee for the conference and Julie Garden-Robinson and her committee's work on the impact statements and the success of the Family and Consumer Science meeting. The dates for next year's JCEP Leadership Conference is February 6-7, 2019 and the PILD Conference is April 13-17, 2019. Mark these dates on your calendars now.
You asked and we listened. Be looking for an e-mail from the management company concerning member benefits for those attending the 2018 Annual Session. These benefits include five first-timer annual session registration scholarships, one free annual registration per affiliate (president or a designee), a stipend for concurrent session and poster session speakers, and a free annual session registration to be awarded to an App user. These are wonderful new benefits for our members. We are looking forward to being able to offer you these member benefits.
The winners of last month's icon were Rita Ussatis (ND), Terri Newcom (IN), and Jay Christiansen (IN). Congratulations! Their names will be entered for the free registration to attend the 2018 Annual Session. Remember to look for the Texas star in this newsletter for your chance to be entered into the drawing. Email me the location at [email protected] . Good Luck!
Sincerely,
Lora Lee
---
You Spoke; We Listened!
Joan Koonce (GA), Treasurer
I hope that you are getting excited about attending the 2018 conference in San Antonio. It is hard to believe that it is only five months away. I have some exciting news to share with you before annual session.
Due to last year's Annual Session in Omaha being a great success, the board would like to give back some of the net proceeds to benefit NEAFCS members attending the 2018 Annual Session.
After carefully reviewing the results of the member benefit survey sent out at the end of last year, the finance committee presented their ideas for use of these funds to the board, which was approved last month. These benefits include first timer annual session registration scholarships, one free annual registration per affiliate (president or a designee), a small stipend for concurrent session and poster session speakers, and a free annual session registration to be awarded to the App winner. Be on the lookout for more information as registration for annual session approaches.
For those who completed the member survey, thank you. Your responses were very helpful in making the decision to provide these member benefits.
I look forward to seeing you in San Antonio in September.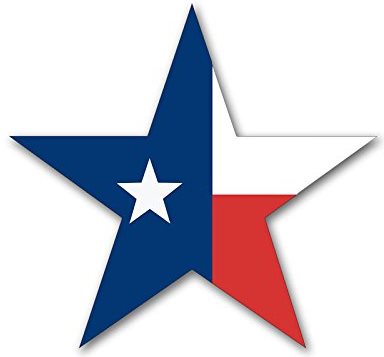 ---
Your Chariot Awaits!
Lorrie Coop (TX), Co-liaison
For those of you flying into beautiful San Antonio, the hotel is approximately 9 miles from the San Antonio International Airport (SAT). You have several transportation options once you arrive at the airport.
If you prefer to arrive at the hotel in style, you can rent a limousine (seats 8-10) for a one-way fee of approximately $200.
For those who prefer to rent a vehicle for the week, several car rental options are located in the Consolidated Car Rental Facility of the airport.
You can also take the SuperShuttle. SuperShuttle will provide rides to and from the airport and operates 24 hours daily. The counter, located in Terminal A Baggage Area, is open from 8 am until Midnight (after hours customers are encouraged to visit www.supershuttle.com or contact them via their mobile app). SuperShuttle cost from SAT to Downtown is $15.00 one way and $28.00 round trip.
If you prefer Uber, Lyft, Get Me, or Wingz, they all operate in the city of San Antonio. They pick up passengers on the outer commercial curbside lower level Terminal A. Arrange their services through their apps or contact numbers.
Taxis are also an option. Taxi cabs are available at the outer commercial curbside at Terminal A. For assistance, please contact the Airport Ground Transportation employee (wearing red shirt). Fare to San Antonio downtown areas start at $29 per taxicab. (Up to 6 may share a cab, if both luggage and passengers fit safely.)
We hope to see you in September!
---
2018 PILD 1st Timer's Scholarship Recipient Reflections
Edited by Julie Garden-Robinson (ND), Vice President Public Affairs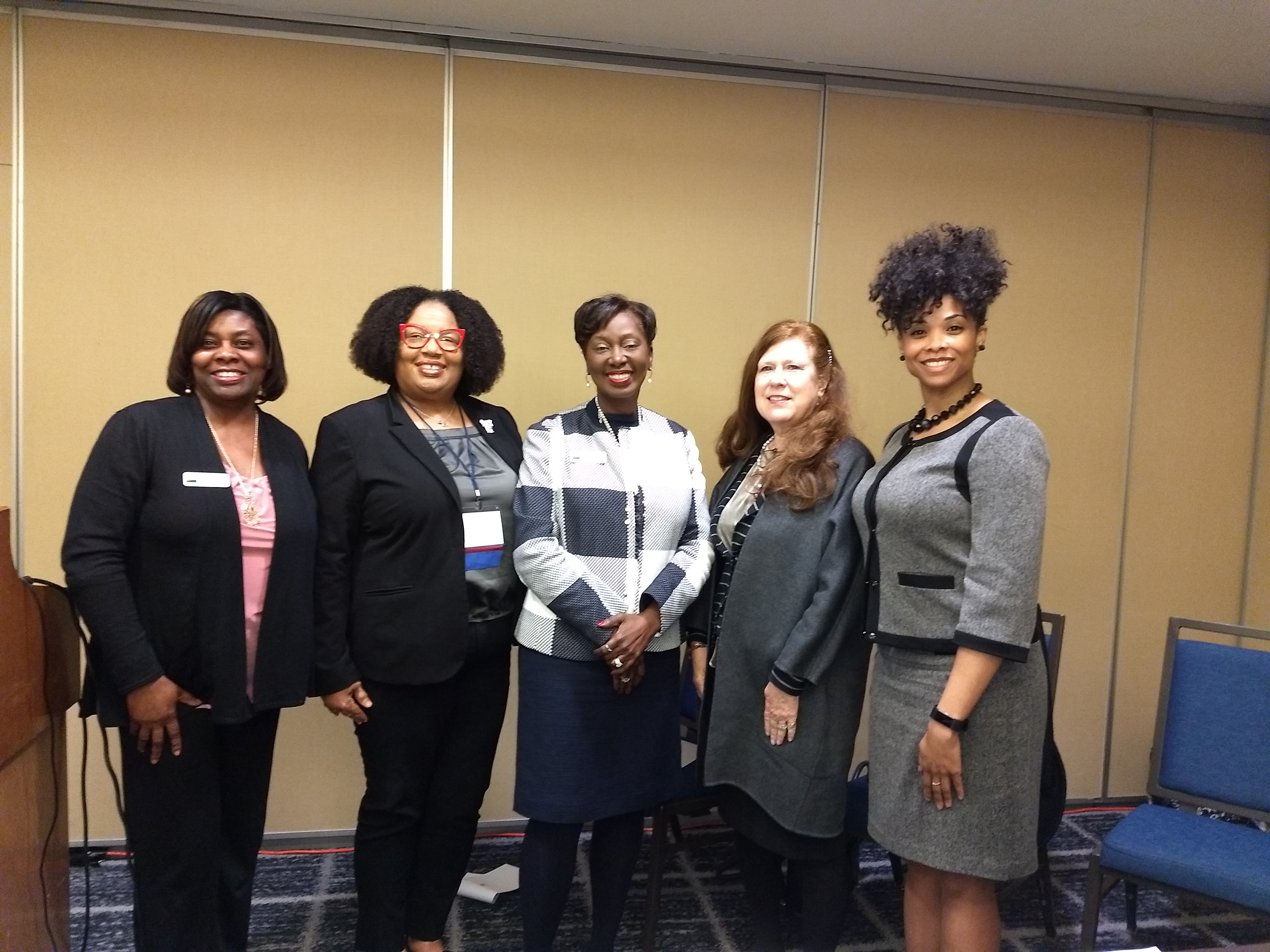 The experience had as a first-time attendee for the 2018 PILD Conference held in Arlington, VA was nothing short of AMAZING!! The opportunities to network and gain insightful information and resources was well worth the busy hustle and bustle of the Northern Virginia traffic. I gained a wealth of knowledge about NIFA and the various established curriculums available for use to serve my communities as well as the many grant opportunities that are available to FCS allowing us, as Agents, opportunities to apply for and secure funding to expand our programming efforts. Additionally, the presenters and theme regarding the need for "Cultivating a Climate of Civil Dialogue" was both timely and needed.
Another new experience was having the opportunity to visit the nation's Capitol and meeting with staffers of my Congress members to discuss and thank those members for their support of our many programs conducted via Virginia Cooperative Extension. Being able to share personal stories of success and impact from our various programs with our Congress members was a priceless opportunity and one that will be remembered for ever.
Lastly, being able to connect with other FCS Educators/Agents from across the United States was a welcome experience; sharing different programming styles gives different perspective and potential for expanded programming ideas. Again, this opportunity was a great and will allow me as an FCS Agent to continue to serve my community with a renewed since of purpose for what I can offer to my Community and beyond.
Shevonne Newby (VA), Shown Second from Left
Thank you to NEAFCS for the opportunity to attend PILD.
When I began my Extension career almost 30 years ago, I never envisioned myself a state officer visiting our United States Capitol in Washington, D.C. and discussing Cooperative Extension success stories. However, I thoroughly enjoyed the PILD Conference, "Cultivating a Climate of Civil Discourse" as well as our visit to the Hill.
The opening session of the conference, "Incivility and Political Dysfunction: How Did We Get Here and What Can We Do?" was taught by Carolyn Lukensmeyer, Executive Director of the National Institute for Civil Discourse. Established in 2001 after tragic shootings in Arizona, the vision of the National Institute for Civil Discourse is for elected officials, media, and citizens to become actively involved and work together to address issues in our county, and that civility will re-emerge. Recent polls show that 79 percent of Americans believe the 2016 presidential election was uncivil, 69 percent believe that the U.S. has a major civility problem, and 75 percent believe that incivility in America is a crisis.
What can we do about it? Set up conditions for people to listen for understanding. Listen well and listen to understand. Trust those on the other side. Enter the conversation as a two-way street, knowing that your mind might be changed as well as theirs – and help bridge the incivility that divides in our country.
Thank you again to NEAFCS for the opportunity to attend the PILD conference.
Jill Harris (KY)
The theme of the 2018 Public Issues Leadership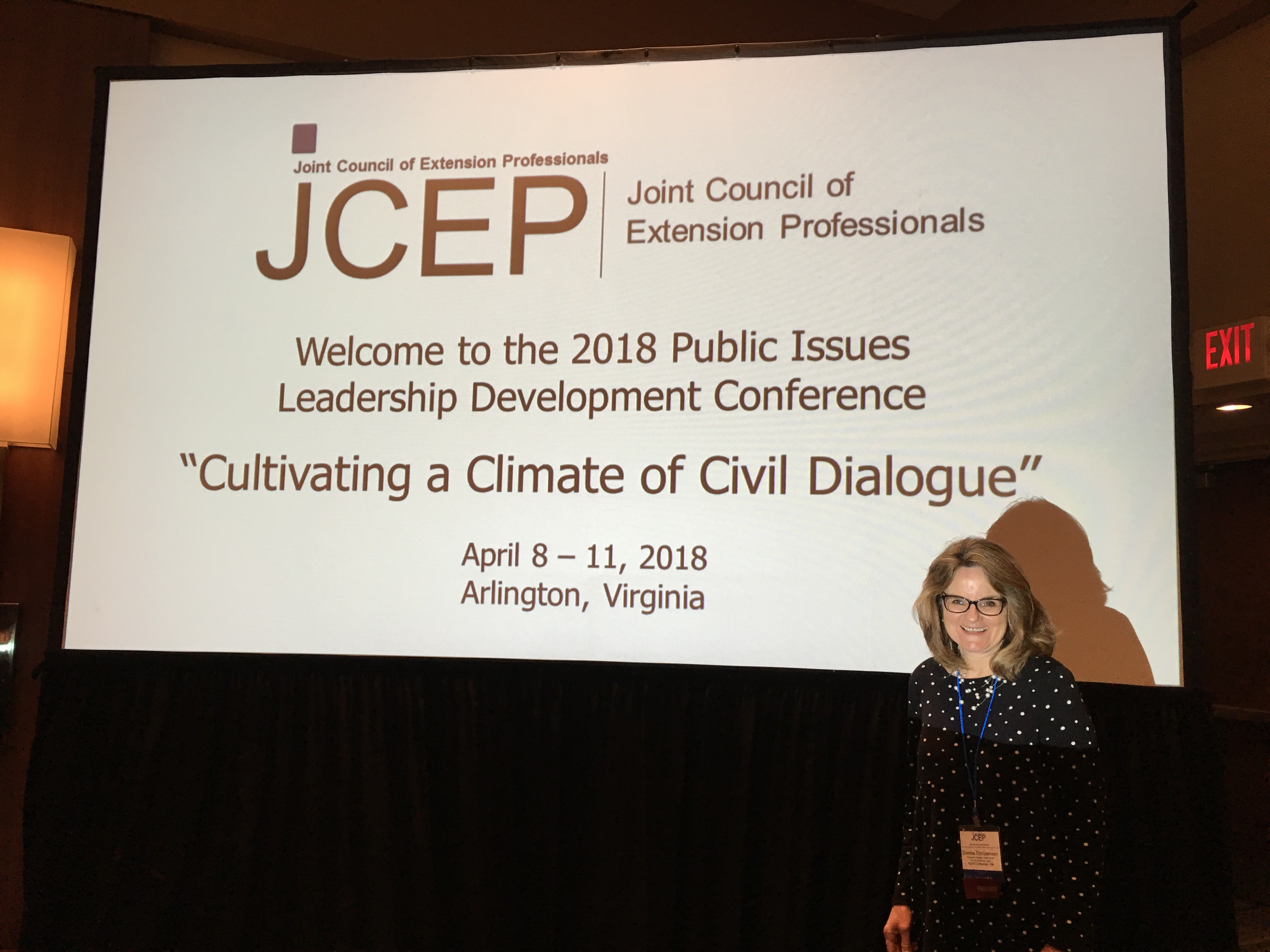 Development Conference was "Cultivating a Climate of Civil Dialogue." This was an excellent choice in this period of American history. The speakers were challenging and thoughtful. I valued the emphases placed on listening to understand, discovering the life narrative leading to convictions, asking meaningful questions, promoting respect, and being emotionally comfortable with agreeing to disagree. A highlight was the closing video featuring how agents have cultivated civil dialogue.
I learned a great deal about the history of Extension as well as what the future may hold. As an FCS Agent, I found this quote challenging from the Cooperative Extension's National Framework for Health and Wellness 2014: We, and others, believe that the same system of Extension can do for the nation's health what it did for American agriculture. The FCS session presented by NIFA (National Institute of Food and Agriculture) provided helpful information such as their role at the national level, the many resources available to agents, and how Extension is funded.
I gained a greater understanding for the need for reporting meaningful stories that strongly illustrate the outcomes and impacts of our programming and the crucial importance of these tools at the national, state, and local levels with the threat of reduced funding.
The visits to our congressional delegation were a highlight in my education and understanding of how our political system works. I came away heartened that we do, indeed, have a people's government.

Dianne Christensen (NM)
---
Update from the NEAFCS Webinar Chair
Leslie Shallcross (AK), Webinar Committee Chair
The first quarter of 2018, included a slow start for the Webinar Subcommittee. Several webinars which we thought would be scheduled, were at least temporarily withdrawn. One webinar, which was reviewed, cannot be scheduled until June, leaving us with an empty slate for the first half of 2018.
However, a supportive consultation from Karen DeZarn, along with the past committee chairs, Julia Zee, Amy Elizer and the ever helpful Will Ferguson, has provided direction and ideas for soliciting more proposals. Some quick personal outreach has even led to a couple, (not quite in the hopper yet), programs.
When I assumed this position last January, I had hoped to reach out to each of the Regional Directors for webinar suggestions but also with a challenge to secure a proposal submission from each region! The 2017 Member Benefit Survey indicated that NEAFCS professionals are interested in traditional program areas but also in use of new technology and social media; engaging millennials and marketing Extension; program evaluation; and NEAFCS benefits and how to participate – awards, committees, writing proposals. If you remember good presentations from last year, please contact (twist an arm) the presenter to see if they are willing to present.
Submitting webinar proposals is easy, looks good on a resume and is a great opportunity to highlight successful programs. Individuals who have already presented at Annual Session are strongly encouraged to consider offering their past presentations as a webinars. Many members do not get to attend the Annual Session and those who do attend have to decide between concurrent presentations, so the audience for your presentation may be greater than you think.
Shortly after I started in Extension in 2006, I was very gratified to see a national T.V. interview, which concluded that the very skills taught and programs offered by Extension FCS, met the needs of today's families and communities. Still, Extension has struggled to demonstrate its relevance and budget cuts have had inevitable effects on morale. Let's support each other by sharing our truly important program results in a Webinar!
---
Meet the Board: Karen DeZarn, Vice-President Professional Development
Karen DeZarn (TX), Vice-President Professional Development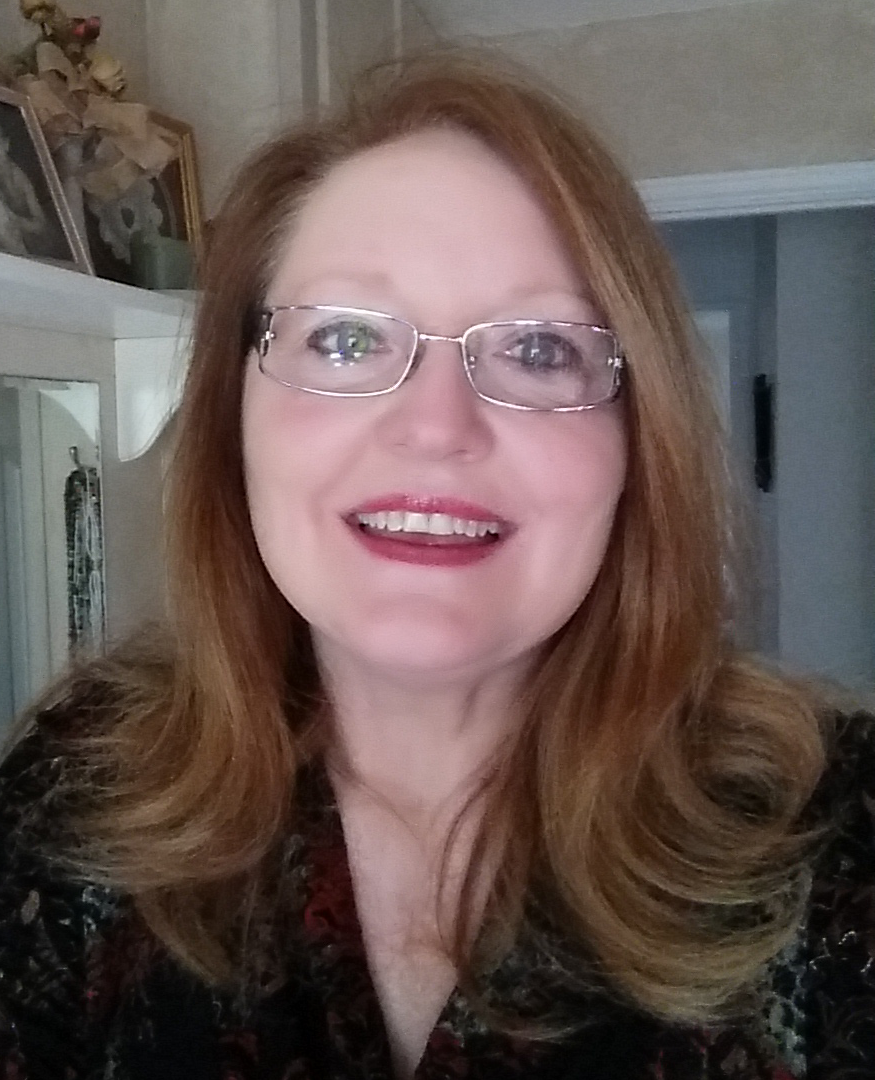 Hello everyone. I'm on the down-hill of fulfilling my two-year role as Vice President Professional Development with 6 months to go. If anyone is interested in running for this position, just give me a call and I will fill you in. It has been interesting helping to plan the 2017 – 2021 Annual Sessions and lots of fun getting to know the board, our management team and committee people. NEAFCS is the best professional association!
My husband, Russ and I have been married and ridden the roller coaster for 41 years. Last year, we received a certificate and blessing from Pope Frances. I was a 4-Her in southern Indiana and received champion for a dress I made for my clothing project. I've loved sewing ever since. I love to do alterations for others and sew items for gifts. I will have some items available at the silent auction in San Antonio. I recently made a quilt for my stepson, Rob, a 20 year veteran of the Air Force. I used my new (old) mid-arm quilting machine and frame that I obtained this past year. Russ and I have four sons and six grandchildren ages 11 months to 17. I don't drive anywhere or sew without a book on tape (BOT).
Two of my favorite people passed away this past year, Susan Grafton, author of the Kinsey Millhone Alphabet Series….She made it from letters A to Y. The other favorite person is Nancy Zieman of Sewing with Nancy on PBS.
My husband and I along with our youngest son and his family and my brother, and his son and family are going to Norfolk VA for Memorial Day Weekend. We lost a brother on a Navy submarine (Scorpion) and we will all will be attending the 50 year memorial service for the crew.
"Life is so precious! Live with love, joy, happiness, and abundance." – Debasish Mridha