Evolution of the Newsletter
As you have hopefully noted, we have taken your feedback about how to improve the NEAFCS Network and made some changes. We will continue to do so as we move forward. 
---
Important Dates
October is Baking Month!
October 2020 Baking Month (PDF)

JCEP Extension Leadership Conference (ELC) Call for Proposals *Did you know? All NEAFCS members are also members of JCEP! 
JCEP Public Issues Leadership Development (PILD) Conference Call for Proposals *Did you know? All NEAFCS members are also members of JCEP! 
JCEP ELC Scholarships - opening early November
PILD First Timer Scholarships - opening Mid-December
Impact Statement Reports - opening December 1
2021 Annual Session Call for Proposals Portal - opening December 1
Journal of NEAFCS Submissions - opening mid-November 
2021 Awards Submission Portal Open
December 1, 2020 - March 15, 2021
NEAFCS Member Renewals Due at National HQ
December 31, 2020
Webinar: Coffee Time: Exploring Health Benefits and Cautions
March 16, 2021 03:00 PM Eastern Time
National Extension Conference on Volunteerism (NECV)
April 26-29, 2021
Hard Rock Hotel and Conference Center in Tulsa, OK 
2021 Public Issues Leadership Development Conference (PILD)
April 11-14, 2021
Hyatt Regency Hotel Crystal City, Arlington, VA 
NEAFCS 2021 Annual Session
November 2 - 5, 2021
Amway Grand, Grand Rapids, MI
NEAFCS 2022 Annual Session
September 12 - 15, 2022
Marriott City Center & Sheraton Raleigh, Raleigh, NC
---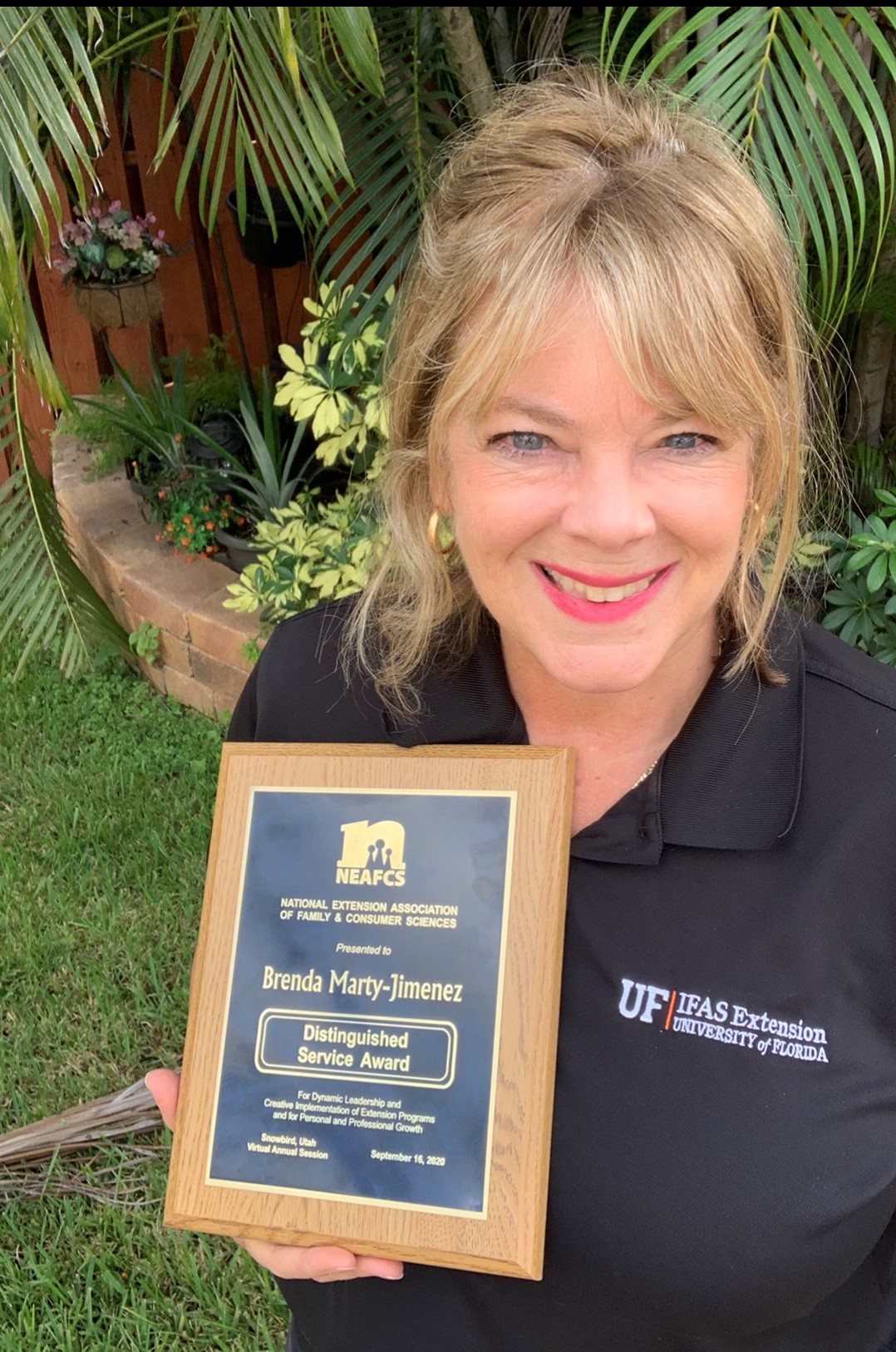 Brenda Marty-Jimenez (FL) received her Distinguished Service Award (DSA) plaque in the mail just before the 2020 Annual Session and shared this pic with us. Congratulations, Brenda and all of the 2020 National Award Winners!
President's Message
Dianne Gertson (TX) President   
Please click the image above to view this month's President's Message
The first 5 people to email me with the location of the icon will be entered into a drawing for a free registration to the 2021 NEAFCS virtual annual conference. 
---
Here We Go into a New Awards Year!
Julie Garden-Robinson (ND), Vice President for Awards and Recognition
Thanks to everyone who attended our first-ever virtual NEAFCS awards presentation! Congratulations to all who received an award and to everyone who submitted an application.  We appreciate all the efforts of our subcommittee members and the national office for making the 2020 awards program possible. Read More 

---

---
Friend of NEAFCS & Hall of Fame Award Recap
Roxie Price (GA), Immediate Past President
The annual Friend of NEAFCS Award is the highest honor bestowed by the Association in recognition of an individual or organization who has made significant contributions to Extension Family and Consumer Science education programs. Read More

---
150 Educational Opportunities!  What a great Annual Session
Pat Brinkman (OH), Vice President for Professional Development
Wow! What a great virtual conference!  A big thank you and congratulations to the past Board and our management company for putting it together in a short time.  The platform worked great and was easy to use. I know we all appreciate the work they did to put on this excellent virtual conference. Read More
---
PILD 2021!
Mary Liz Wright (IL), Vice President for Public Affairs  
The JCEP PILD committee is diligently planning for 2021! The Public Issues Leadership Development conference will be held April 12-14, 2021 in Arlington VA. The theme for this year is "Building Our Future Together".  Read More 
---
New Look, Same Great Resources! New NEAFCS Website Unveiled
Kate Shumaker (OH), Secretary
On October 1st, the new NEAFCS website was released.  The first thing you will notice is a fresh new look to the homepage with beautiful photos of members. Scroll down for current events, information, and opportunities.  The log-in to MemberClicks, NEAFCS's private social network has moved to a simple blue button on the right. Read More  
---
Member Spotlight Videos

Click the images below to view the two member spotlights this month. 
---
Updates from the Vice Presidents…
Michelle Wright (TX), Vice President for Member Resources and Mary Liz Wright (IL), Vice President for Public Affairs share a brief update. Read More
---
Dealing with Incivility and Unprofessional Behavior Regarding Diversity
Glenn Sturm (VA), Diversity Committee Member
We've likely all heard friends, family, colleagues and others make disparaging comments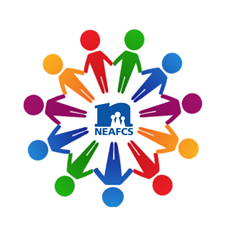 and jokes about marginalized groups and those that are common targets of discrimination. What should you do? Below we'll discuss a scenario and four possible actions. Read More
---
Looking forward to 2021 in Grand Rapids, Michigan……
Courtney Aldrich & Georgina Perry, (MI) Annual Conference Liaisons
---
Where Are They Now?
We recently caught up with Past National President, and current Life Member of NEAFCS, Barbara Maidment (Eichner). Barbara was National President 1987-1988. She now lives in Western Australia. Read More
---
Award Winning Programming from NEAFCS Members
This is a new feature of the newsletter! You asked for examples of the programming that your fellow members are producing and we'll be doing just that each issue. 
Communications Awards - Educational Publication Award
1st Place National Winner - Amy Ressler, Texas

"Families Reading Every Day Family Guide"
The Families Reading Every Day (FRED) Family Guide, in English or Spanish, is an excellent tool for families participating in a FRED project to address family relationships and literacy development.  
File 1, File 2, File 3 
---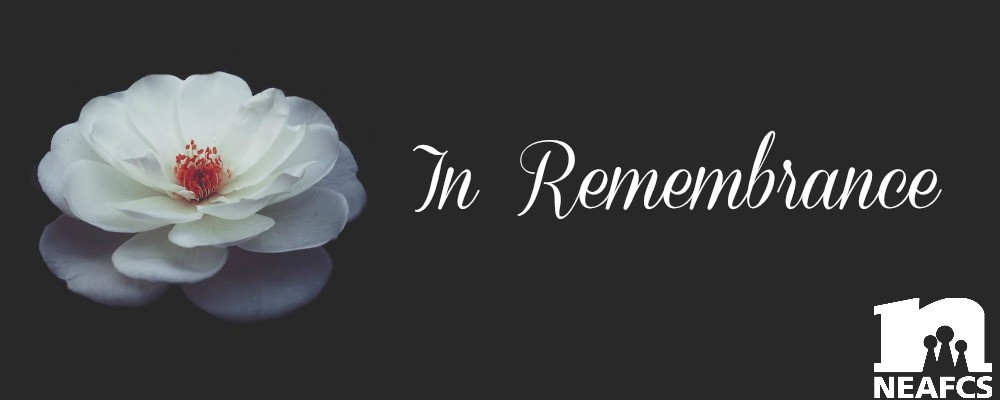 Future issues of the NEAFCS Network will include recognition of members who have passed. If you would like to report the death of a NEAFCS member, please click here.
Dora-Grace Smith (AL), Life Member
Jannette Lackey (AL), Life Member
Dena Barnes (AL), Life Member
Tammy Powell (AL), Life Member
"Tres" James Magner, III (NC), Active Member