Member Opportunities
Don't miss out on these current and upcoming member benefits! 
2021 President's Charity - NEAFCS Endowment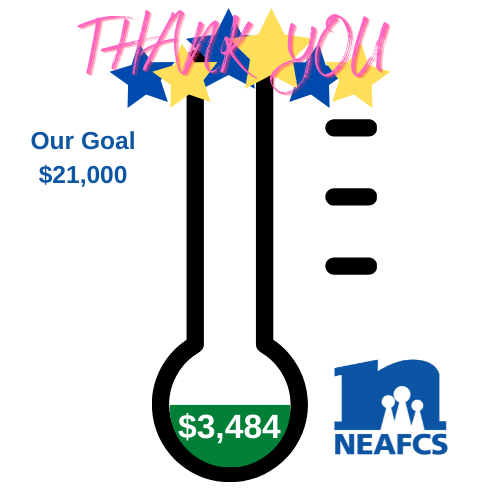 Join NEAFCS members in donating $21 or more in 2021 to the NEAFCS Endowment.  The interest from the NEAFCS Endowment Fund will provide stable, continuing resources for targeted projects such as awards and fellowships, marketing efforts or public issues education. Help us reach our goal of $21,000.

---
NEAFCS Connecting with Colleagues
NEAFCS is launching new networking opportunities to connect on various topics. Come prepared to be both the expert and the learner. We'll be meeting through Zoom on Fridays @ Noon (Eastern) for 1 hour. OPEN TO ALL MEMBERS. Pre-registration is required, but is free to all NEAFCS members! 
The next session will cover Enticing Clients to Cook. Dates TBD (October-December). 
2021 NEAFCS Virtual Annual Session 
#NEAFCS2021
Registration for the 2021 Virtual Annual Session is now open. Click on the link below for the most up-to-date information and access to the registration link. 
UPDATE: The Amway Grand Resort is cancelling all hotel rooms in our group block. Attendees will receive a cancellation email.  If you do not receive this email by September 22, please contact the Amway Grand to confirm cancellation of your room.
---
NEAFCS Leadership Experience
Check out the new NEAFCS Leadership Experience Hub. 
---
Members Only Webinars
As a member service, NEAFCS regularly hosts professional development webinars. The webinars are presented live and the recording is made available on the Webinar Archives page.
Upcoming Webinars Include:
Diagnosing Online Local Visibility Problems - September 16, 2021