President's Message
Susan Routh (OK), NEAFCS President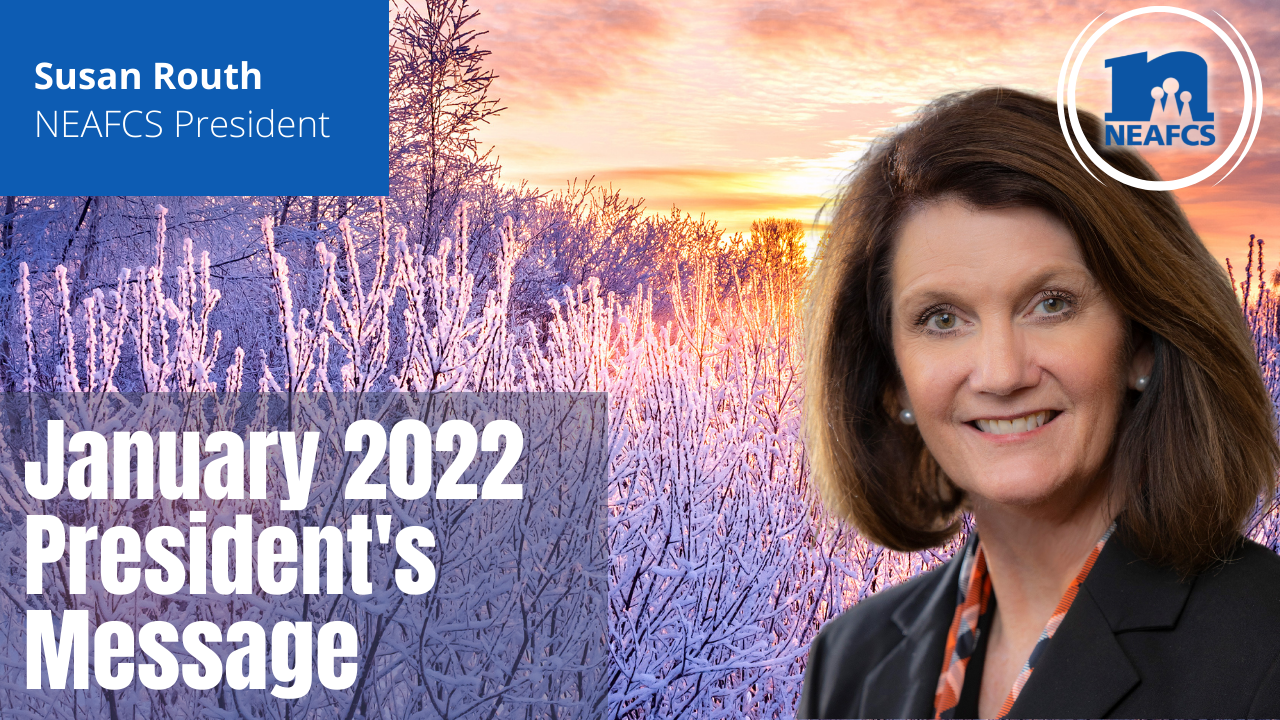 Please click the image above or visit https://youtu.be/1Cn6OlpPRQ4 to watch this month's President's Message.
Don't forget to participate in the Newsletter Icon Contest for the 2022 NEAFCS Annual Session. Locate the special icon (Wright Brothers airplane) in each issue of the NEAFCS Network newsletter through the 2022 Annual Session. Each time you find it, email President Susan Routh at [email protected] and tell her where you found (what article) the icon. If you are one of the first 5 to email her, your name will go into a drawing to win a free registration to the 2022 Annual Session. 
---
What YOU Need to Know NOW in NEAFCS!
National Office Staff
This new feature of the newsletter will highlight current reminders of member benefits, programs, and approaching deadlines to keep you in the know. 
---
Proof, Proof, Proof Your Application!
Judy Corbus (FL), Awards Training Committee


You've just finished your award application for that stellar program and you're ready to submit it. But wait! Have other eyes looked at it? Read More
---
Make It Public!  Impact Statements, PILD and More!
Jennifer Bridge (KY), NEAFCS Vice President for Public Affairs
Thank you for the opportunity to serve as your Vice President for Public Affairs.  I look forward to serving you and meeting with you throughout the year.  As members we have several great opportunities to develop skills and gain information.  The JCEP Public Issues and Leadership Development (PILD) conference has been one of my most valuable experiences within the association.   Read More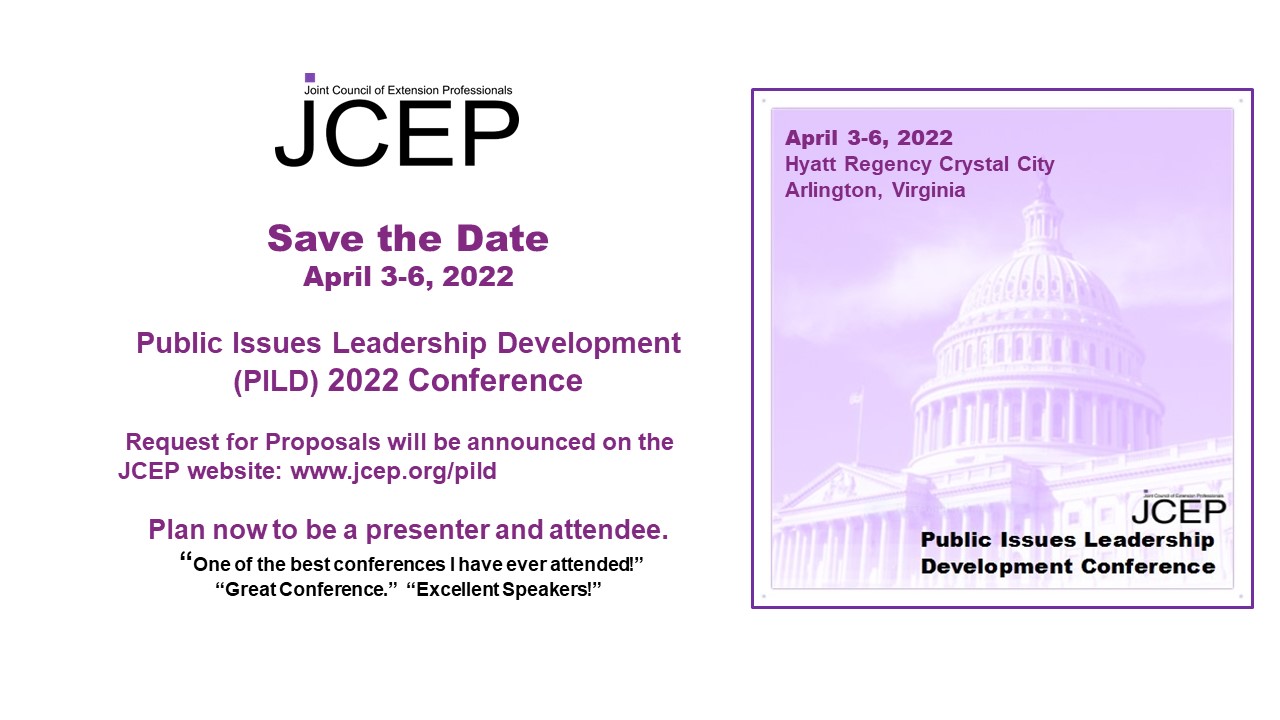 ---
Is Your New Year's Resolution to Seek Self-Development? Apply for the 2022 NEAFCS Leadership Experience
Kyleigh Brown (MO), Chair Mentoring and Leadership Committee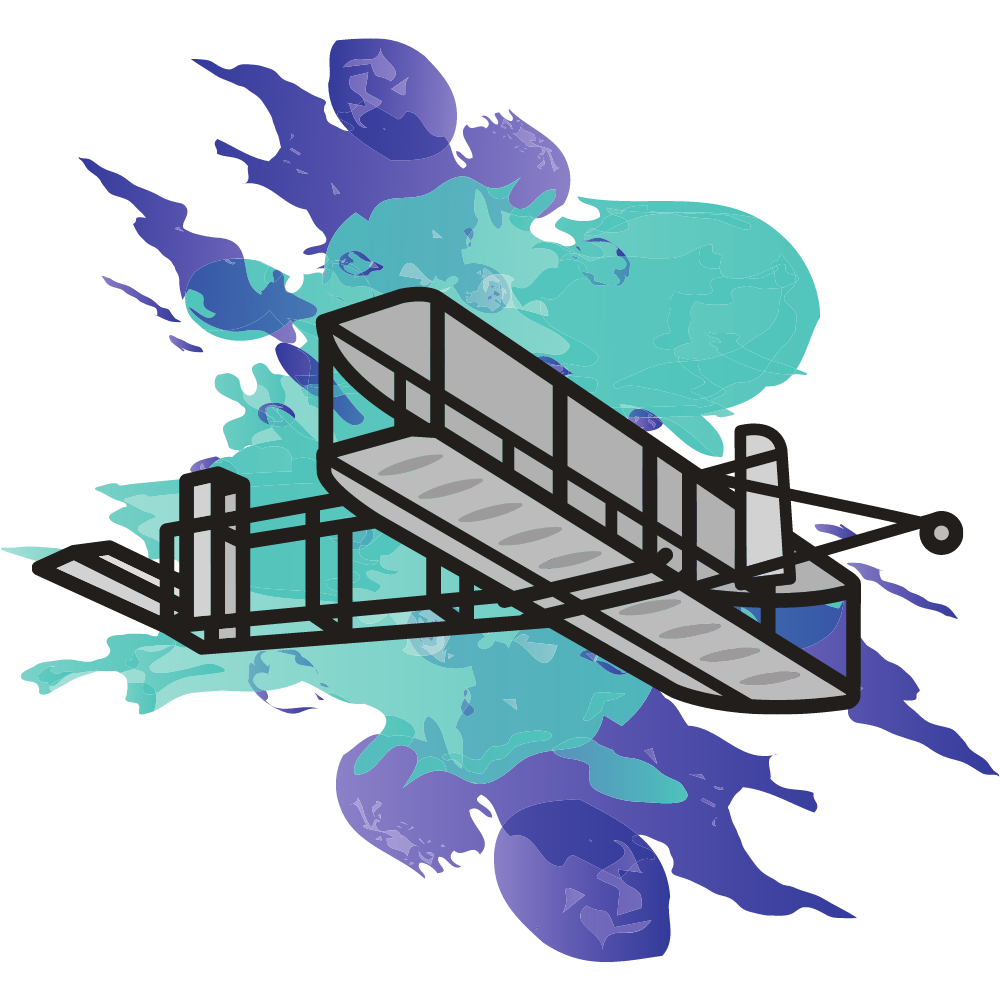 If you are ready to learn more about yourself and this Extension profession, consider applying for the NEAFCS Leadership Experience.  You'll have the opportunity to meet colleagues from around the nation and experience exclusive professional development; all while meeting regularly with an experienced mentor selected specifically for you! Participants in the 2021 class are having a great time and already seeing improvement in their perceived leadership skills.   Read More 

---
Dinah E. Gore Kitchens
Sydney Knowles (NC), NEAFCS Annual Session Planning Committee Tri-Liaison 
Happy New Year! We are looking forward to welcoming you to Raleigh in September! My name is Sydney Knowles and I am serving as a tri-liaison for our 2022 Annual Session. We can't wait for you to experience North Carolina, including our new state-of-the-art kitchen complex at NC State University.  Read More
---
New Corporate Sponsor Program
National Office Staff 
Your association has been championed over the years by many organizations, companies, and individuals who believe in the mission of NEAFCS. We are so grateful to have enjoyed their support that we wanted to take just a moment of your time to remind you who they are, why they're so important, and invite you to tell us who YOU want to see in the Exhibit Hall in the future!   Read More
---
Diversity and Inclusion: Touching on Neurodiversity and Neurodivergence
Traci Armstrong Florian (AZ), MS, RDN, Member Resources Diversity Subcommittee
Neurodiversity refers to the virtually infinite neuro-cognitive variability within Earth's human population.  It points to the fact that every human has a unique nervous system with a unique combination of abilities and needs. (Judy Singer, Australian Sociologist). At the turn of the millennium, advocates began to increasingly fight to recognize neurodiversity.    Read More
---
It's Proposal Time!  Write it – Review It – Submit it!!
Pat Brinkman (OH), NEAFCS Vice President for Professional Development 
Don't forget to submit your proposal for our 2022 Annual Session. The application is available on the 2022 Annual Session website under Professional Development on the website. Read through the FAQ Document for information. Review the webinar on "Submitting a 2022 NEAFCS Session Proposal" for a step-by-step guide with screen pictures.    Read More 
---
Central Region Update
Cindy Thompson (IA), NEAFCS Central Region Director
Iowa member Donna Donald was recognized for her commitment, dedication, and leadership in NEAFCS and inducted into the 2021 NEAFCS Hall of Fame during the virtual Annual Session. Donna was also honored during the Human Sciences Extension and Outreach Professional Development Day on December 7th in Ames, Iowa to share this recognition with the entire Human Sciences Extension and Outreach community. The crystal award was presented to Donna by Dr. John Lawrence, Iowa State University Vice President for Extension and Outreach.   Read More
---
Meet the Board
Pat Brinkman (OH), NEAFCS Vice President for Professional Development  
Greetings from Ohio.  I hope 2022 will a good year for you, and we will see each other in-person at Raleigh, North Carolina in September for our Annual Session.  This is my second year as Vice President for Professional Development, and I have enjoyed serving you and working together with colleagues throughout the U.S. to make NEAFCS the best.  Although the Board never met in-person last year, I feel we developed a respect and friendship for each other and accomplished many things.  Read More 
---
Meet the Board
Cindy Thompson (IA), NEAFCS Central Region Director
I'm Cindy Thompson, human sciences specialist in family wellbeing with Iowa State University Extension and Outreach, serving 9 counties in northeast Iowa with programming and outreach across the lifespan. Whew… that's a lot of words, and just the formal introduction. The backstory is I was born and raised in the St. Louis area. Read More 
---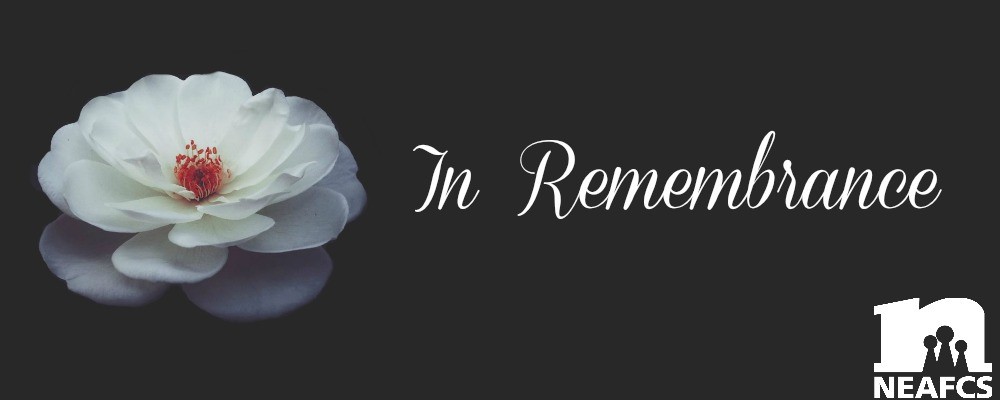 Future issues of the NEAFCS Network will include recognition of members who have passed. If you would like to report the death of a NEAFCS member, please click here. 
Click the names below to view obituary (if available):