Important Dates
AHA Healthy for Life Grant® Application Open
Deadline: August 20, 2021
AHA Healthy for Life Grant® Reviewers Application
Deadline: August 20, 2021
2021 NEAFCS Annual Session Early Bird Registration Deadline
October 1, 2021
NEAFCS 2021 Annual Session
November 2 - 5, 2021
Amway Grand, Grand Rapids, MI
2022 Grants for Innovative Projects 
Deadline: January 31, 2022
NEAFCS 2022 Annual Session
September 12 - 15, 2022
Marriott City Center & Sheraton Raleigh, Raleigh, NC
---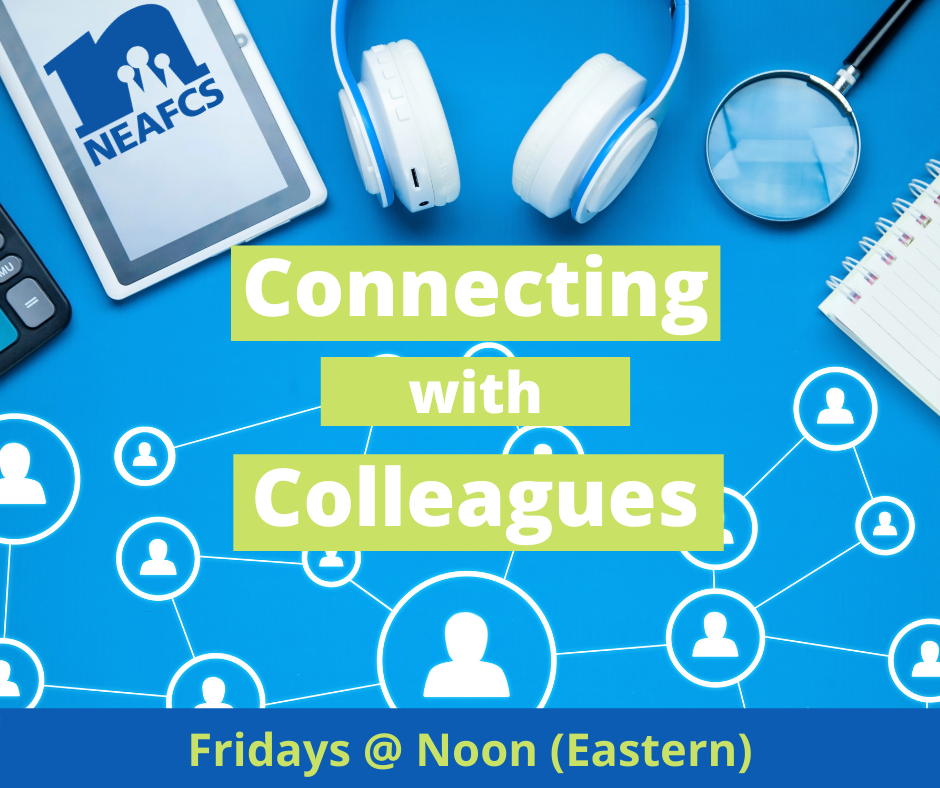 ---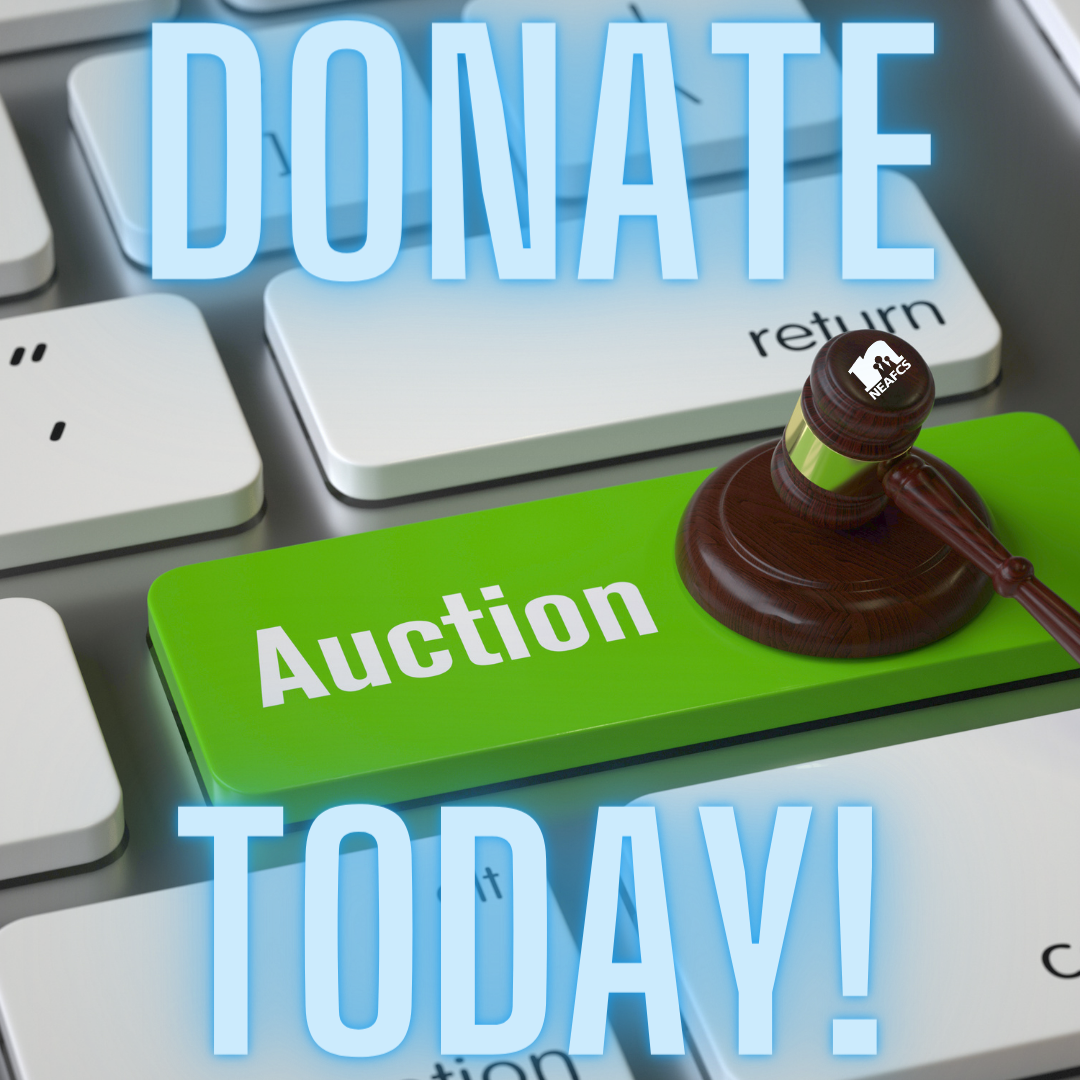 ---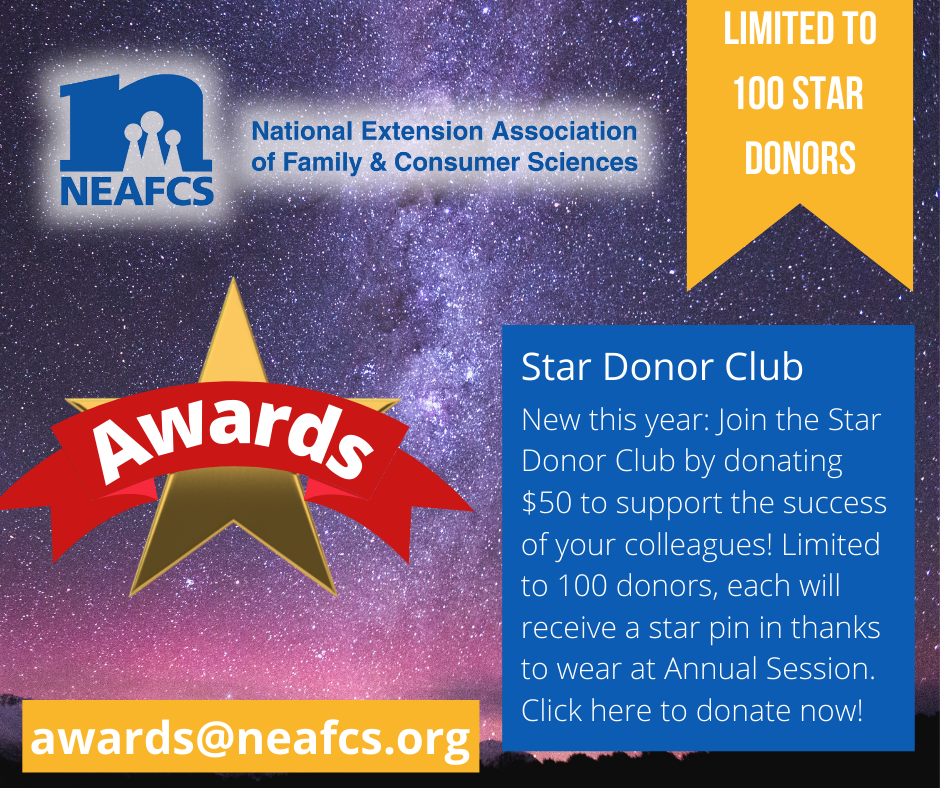 ---
Do you work with families with children and want some fresh ideas? Register for Ready, Set, Cook it Safe benefiting Fight BAC, to make the winning recipe from the Young Cook's Recipe Challenge. Some great inspiration on new ways to engage families on safe food handling. 
https://fightbac.org/ready-set-cook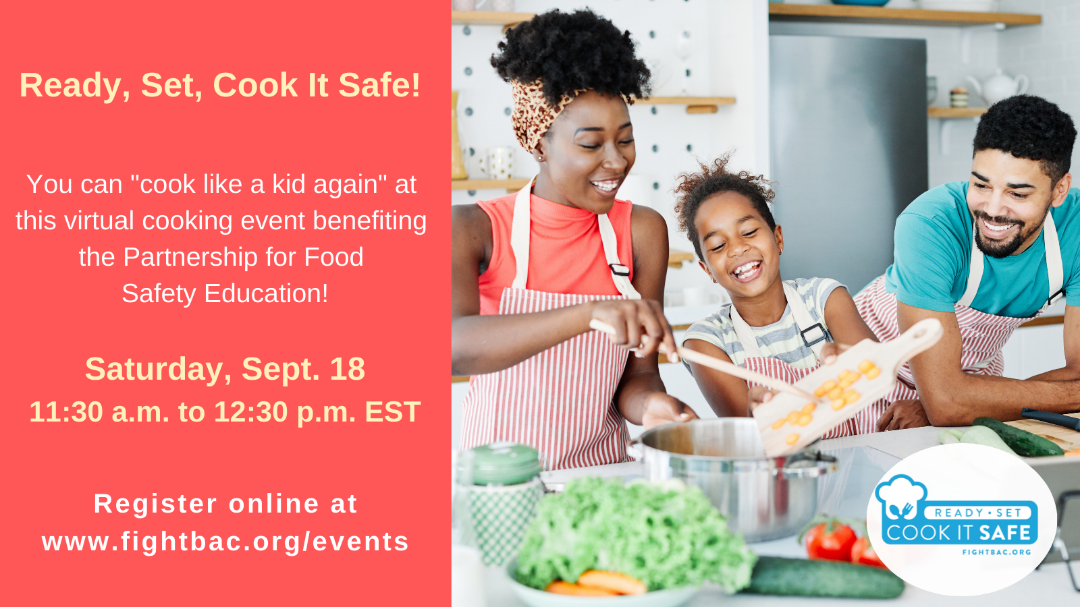 ---
FCS Extension in the News:
May 2021 Washington Post Article
June 2021 UF/IFAS Article
July 2021 Washington Post Article


President's Message
Dianne Gertson (TX), President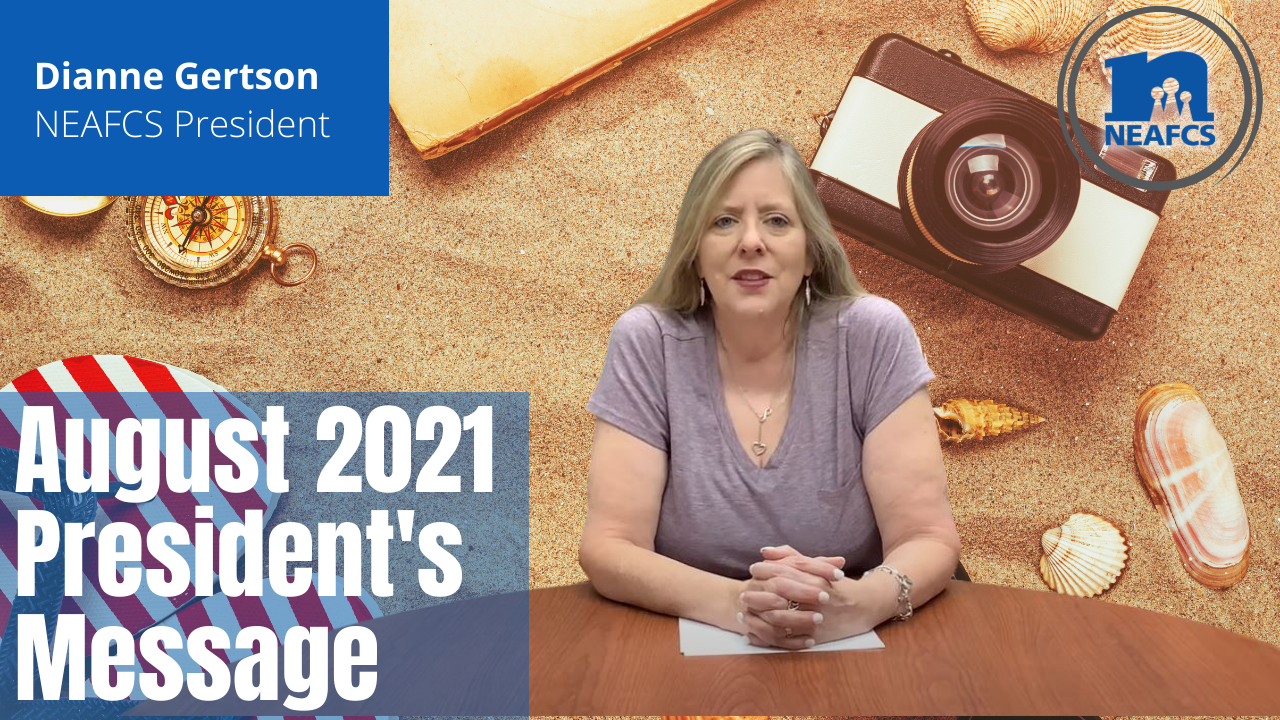 Please click the image above to view this month's President's Message
The first 5 people to email me ([email protected]) with the location of the icon will be entered into a drawing for a free registration to the 2021 NEAFCS Annual Session. 
---
Basics for Working with the Deaf and Hard of Hearing Community
Saneya Moore (MI), Diversity Committee
First, when beginning to work with those from the Deaf and Hard of Hearing (HOH) community, make sure that you as an instructor are aware of the resources in your local community that help support Deaf and HOH individuals.  Some local resources to check for include schools for the Deaf, and interpretation services.  Also, make sure your event is posted early enough that you have time to make accommodations for your participants.  Read More
---
Fish Ladder Park
Debra Studebaker (MI), NEAFCS Conference Planning Committee
Hello from the Great Lakes State!  I would like to tell you about Fish Ladder Park in Grand Rapids.  This spot is a combination of conservatorship and art.  Fish Ladder Park is located at 634 Front Avenue Northwest in downtown Grand Rapids Read More 
---
Silent Auction and Star Donor Update
Julie Garden-Robinson (ND), Vice President of Awards and Recognition
We hope that each affiliate donates one or more items to raise funds for our Awards and Recognition program.  This activity is fun for members as they bid, and it helps us recognize the exceptional work of our members. October 15 is the due date for the silent auction forms.   Read More
---
August 2021 Professional Development Report
Pat Brinkman (OH), Vice President for Professional Development 
I am getting excited about seeing all of you in Grand Rapids!  The schedule is a little different this year as we are starting on Tuesday and will finish Friday evening.  It's going to be a great time together with so many sessions and activities planned.  We are trying something a little different in the schedule.  Read More
---
Annual Session 1986 – Grand Rapids Michigan: Marketing for Personal and Professional Excellence
Christine Kniep (WI), NEAFCS Historian
This fall, NEAFCS returns to Grand Rapids Michigan for its Annual Session, 35 years since we last visited the city.  As I reviewed the publications from 1986, some things have changed – like our name, parts of the program, how we register, etc.  Some things haven't changed as the meeting theme that year was Marketing: how to market programs to families, developing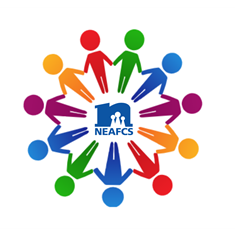 marketing skills and looking at alternative delivery systems.  Read More
---
Eastern Region Updates
Lisa McCoy (MD), Eastern Region Director 
The summer has kept Eastern Region FCS educators busy with a variety of teaching opportunities.  Here are some highlights from the Eastern region.  Read More
---
Meet the Board
Roxie Price (GA), Immediate Past President
To know me, is to understand the passion I feel towards helping my peers achieve a level of greatness they wish to attain.  Due to my FCS Extension mentor telling me where to go, and at which committee table I should sit, I will complete my 3-year term on the National Board as President in November.  My achievements are the result of the village seeing talents in me that I would never have seen in myself.  Read More 
---
Southern Region Update
Lorrie Coop (TX), Southern Region Director
Greetings from the Central Region!  It's time to register for Annual Session.  Members of Michigan and the central region affiliates are anxious to greet you in Grand Rapids.  You won't want to miss it. Read More 
---
21 tips for '21
Julie Garden-Robinson (ND), Vice President of Awards and Recognition
My tips are probably different today than they would have been a year ago.  I am transitioning from having a full house with three kids and three playful dogs, to a house with my husband, me and our three aging but spunky dogs.  We are aging, too, and hopefully, still spunky.  Read More
---
Member Spotlight Video
Karen Munden (VA), Past President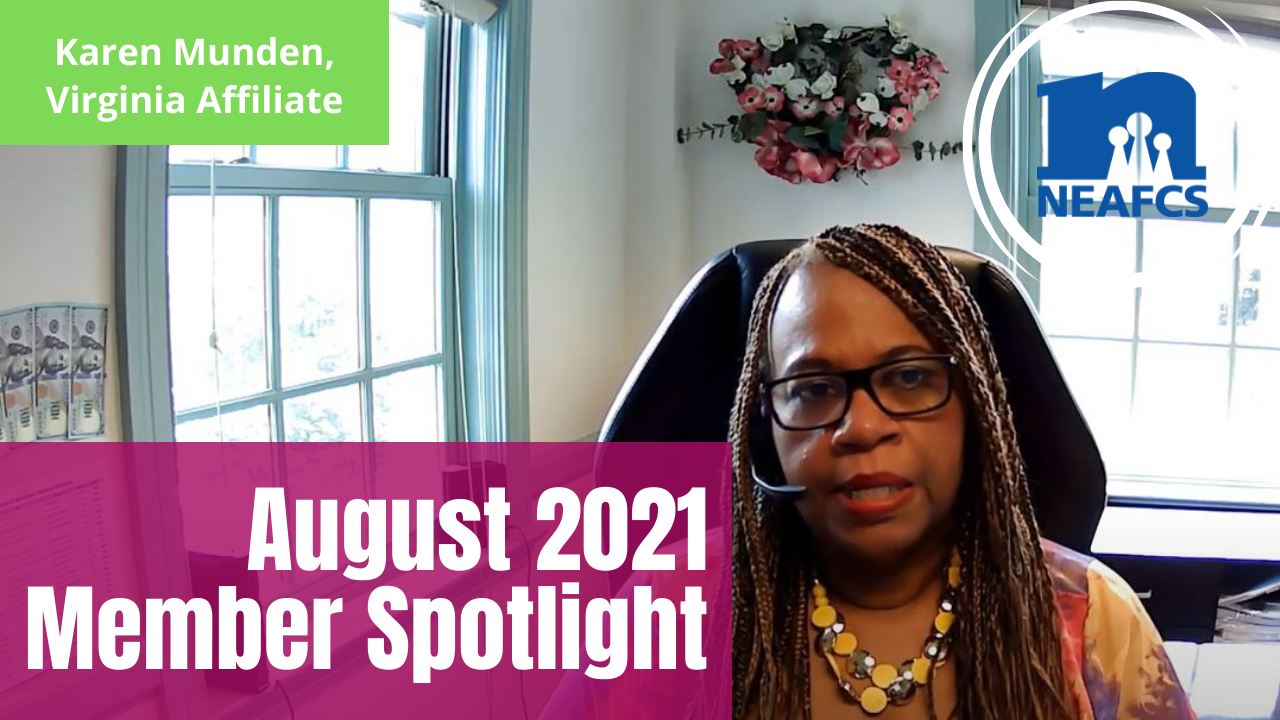 Click the image above to view this month's Member Spotlight!
---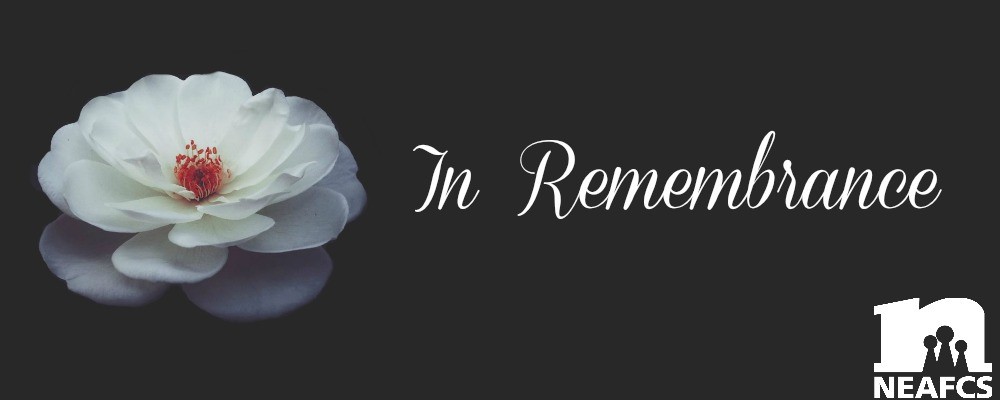 Future issues of the NEAFCS Network will include recognition of members who have passed. If you would like to report the death of a NEAFCS member, please click here. 
Click the names below to view obituary (if available):
Paula Sanchez (NM)